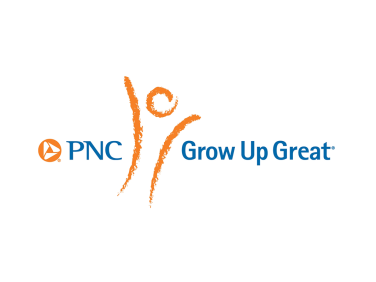 PNC Grow Up Great
PNC Grow Up Great provided major support for a range of Sesame Street's early learning initiatives.
Since 2004, PNC and Sesame Workshop have partnered to create a broad range of bilingual (English and Spanish), multiple media early learning initiatives that highlight the idea that learning can happen anywhere.
Recent projects include Words Are Here, There, and Everywhere, which helped to develop children's vocabularies, building on their natural curiosity around science, the arts, and math. With Math Is Everywhere, young children explored math in the everyday world. For Me, for You, for Later: First Steps to Spending, Sharing, and Saving allowed families to share experiences in developing financial basics that will impact their children now and in the future. Growing Together: Ready for School and Beyond, provides Sesame Street resources to help providers and parents increase their knowledge about how preschoolers learn through in-the-moment, brain-building interactions.
Our current work provides resources that help children develop a strong sense of themselves while respecting and celebrating differences.