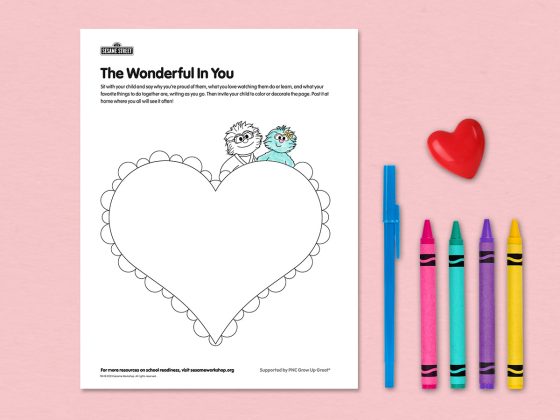 Activity Page: The Wonderful in You
A parent-child activity page encouraging bonding.
Sit with your child and say why you're proud of them, what you love watching them do or learn, and what your favorite things to do together are, writing as you go. Then invite your child to color or decorate the page. Post it at home where you'll all see it often!