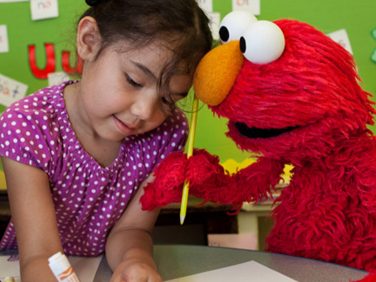 Contact Us
We'd love to hear from you — your thoughts and suggestions are very much appreciated.
Thank you for writing to Sesame Workshop.
Due to the high volume of emails we receive, it may take some time for a member of our staff to respond to your message. Many thanks for your patience in awaiting our reply.
Inquiries
Our Offices
New York
Sesame Workshop
1900 Broadway
(One Lincoln Plaza)
New York, NY 10023
212-595-3456
Web.CorpComm@sesame.org
South Africa
Sesame Workshop South Africa
1st Floor, Cradock Heights, 22 Cradock Avenue
Rosebank
Johannesburg, South Africa
+27 878989970
TakalaniSesame@sesame.org
China
Sesame Street Brand Management and Service (Shanghai) Co., Ltd.
Room 422
West Office Tower
Shanghai Centre
No. 1376 Nanjing West Road
200040 Shanghai
China
+86 21 6289 0200
ContactUs_China@sesame.org
Bangladesh
Sesame Workshop Bangladesh
House-85 (Level-2), Road-03, Block-F
Banani, Dhaka-1213, Bangladesh
+8802 02-222270670 – 71
Info.Sisimpur@sesame.org
India
Sesame Workshop Initiatives (India) Private Limited
153, 1st Floor
Okhla Phase-111
New Delhi-110020
India
+91 11 4650 8425
ContactUs_India@sesame.org
Whistleblower Information
We need your help to ensure that our integrity is never compromised. If you know of or witness questionable activity involving illegal or fraudulent conduct or conduct that violates an adopted policy of Sesame Workshop, please call our toll free number or submit a report via our Ethics and Compliance form below. You can call or write on an anonymous basis.
For questions about our mailing list please contact dotorgmail@sesame.org 
Regional Whistleblower Hotlines
United States: 800-609-9765
India: 000 800 0501 455
South Africa: 080 098 4127
China South: 10-800-130-1313
China North: 10-800-713-1354
Bangladesh: 880 (0) 9610-998401