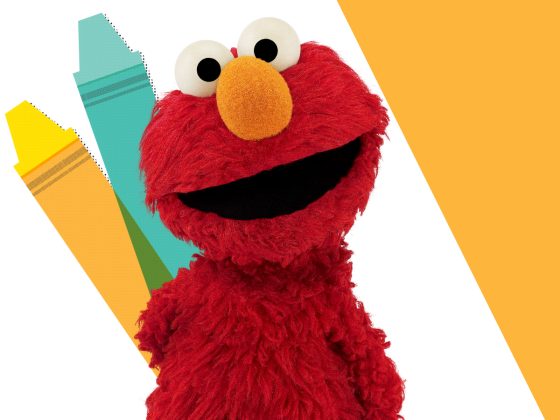 Sesame Street's Ready for School Challenge: Kindergarten
Starting kindergarten can be exciting…and sometimes scary! But Elmo and his friends are here to help.
The Very First Day
Making New Friends
Classroom Rules
Teacher Talk
All About Recess
Morning Routines
Together with your soon-to-be kindergartner, listen anytime, anywhere to real kids, real parents, a real teacher, and Elmo—all on the topic of kindergarten! In each episode, there's also an interactive game. Listen in any order:
The Very First Day: Now Available!
Making New Friends: Now Available!
Classroom Rules: Now Available!
Teacher Talk: Now Available!
All About Recess: Now Available!
Morning Routines: Now Available!
And consider these school readiness tips for anytime:

Talk & Listen. For little ones, so much of school success involves caring relationships—with their teachers, with other children, and with you! Chat together about starting school, and set the stage for a great year.
Tell Your Stories. Tell your child about your own school memories. Who was your favorite teacher? Your best friend? What was your favorite recess game?
Play Pretend. Act out school scenes using stuffed animals and dolls. Notice what your child is saying and doing, and use it as a starting point for conversation. For instance, "Hmm…how can the elephant introduce himself to the other animals he sees playing together?"
Talk it Through. Explain any new or unfamiliar morning or afternoon routines, such as who will be doing pick-up and drop-off.