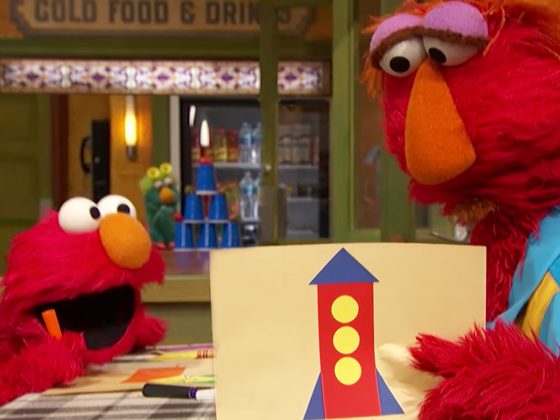 Let's Make Art
Let Elmo and Louie's shape art inspire your own.
Elmo's daddy, Louie, is teaching him about the math concept of shapes by creating pictures from them. Try your own science- or math-themed version of their activity:
Take a nature walk together and collect sticks, leaves, or rocks.

Once inside, make a collage using those items.

Talk about the texture, shape, and size of the items (smooth, rough, thick, thin, fragile, sturdy, large, small).

Count the items together.