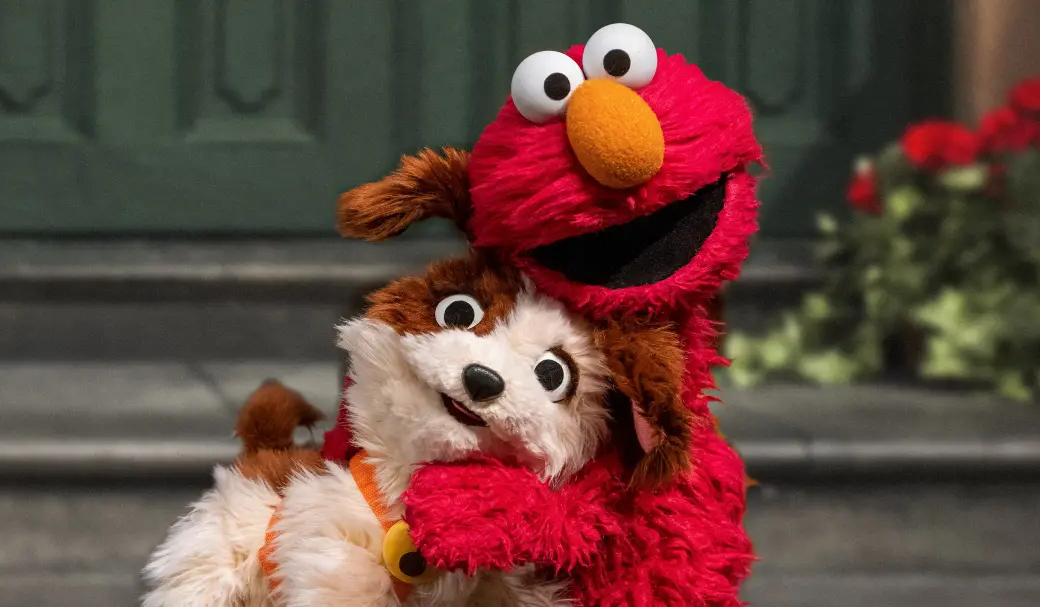 Sesame Street Season 52
Say "hello" to Tango!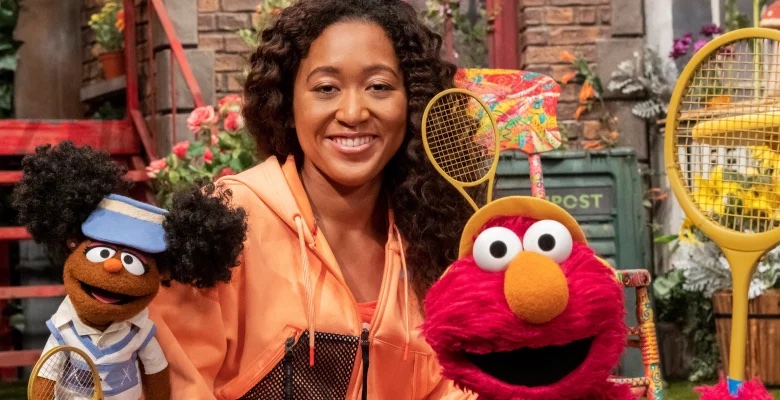 Press Release
Elmo's adopted puppy Tango makes her Sesame Street debut – including a brand-new animated segment Elmo & Tango's Mysterious Mysteries
Star-studded season includes appearances from Jon Batiste, Billie Eilish, Amanda Gorman, Astronaut Dr. Mae Jemison, Kacey Musgraves, Naomi Osaka, Anderson .Paak, and Keke Palmer
November 1, 2021, New York, NY – Sesame Workshop, the nonprofit behind decades of award-winning educational programming, today announced that Sesame Street's 52nd season will debut on Thursday, November 11 on Cartoonito on HBO Max. New episodes of the iconic children's series, 35 in all, will drop every Thursday. The season streams on PBS KIDS in Fall 2022.
What's New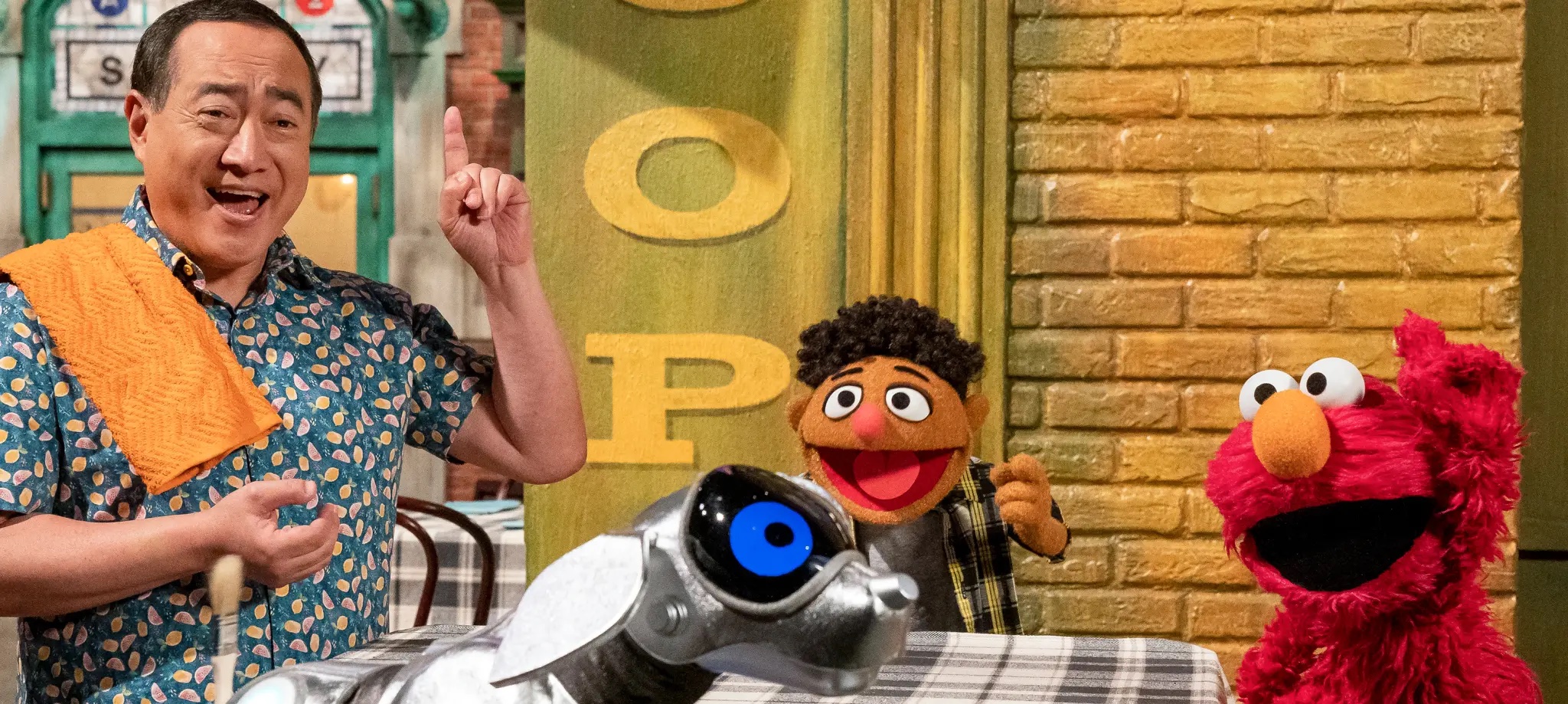 Season 52 Curriculum: Playful Problem-Solving: Positive Approaches to Learning
Sesame Street's 52nd season continues a playful problem-solving curriculum. After conducting expansive research, Sesame Workshop identified that today's preschoolers struggle to maintain curiosity, creativity, and perseverance in the face of challenges. This impacts their ability to navigate obstacles at school and beyond, particularly through the ongoing COVID-19 pandemic.
In Season 52, Sesame Street Muppets, human cast members, and guest stars face challenges that require flexible thinking – a critical school readiness skill that is particularly crucial as children continue to navigate the COVID-19 pandemic and its impacts on learning.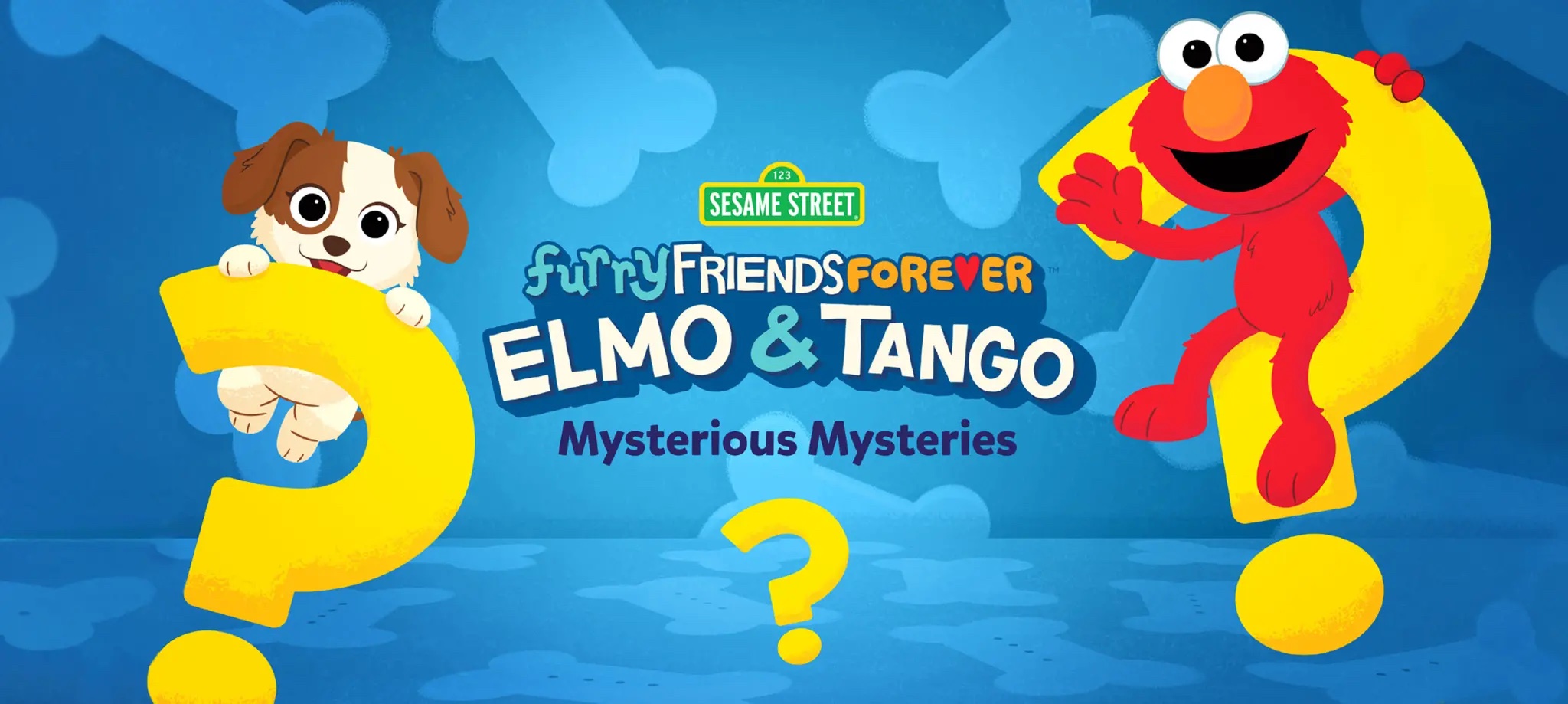 Elmo & Tango's Mysterious Mysteries
Elmo & Tango's Mysterious Mysteries is a brand-new animated segment in Sesame Street Season 52. Each of the 13 five-minute episodes, interspersed throughout the season, follow Elmo and Tango as they search for clues and help their friends solve mysteries.
New dog characters Ziggy and Dax join Elmo and Tango for these segments, and viewers will see the Sesame Street neighborhood dog park.
The new series continues to teach playful problem-solving, while Elmo and Tango's growing bond helps model for young viewers how to care for furry friends.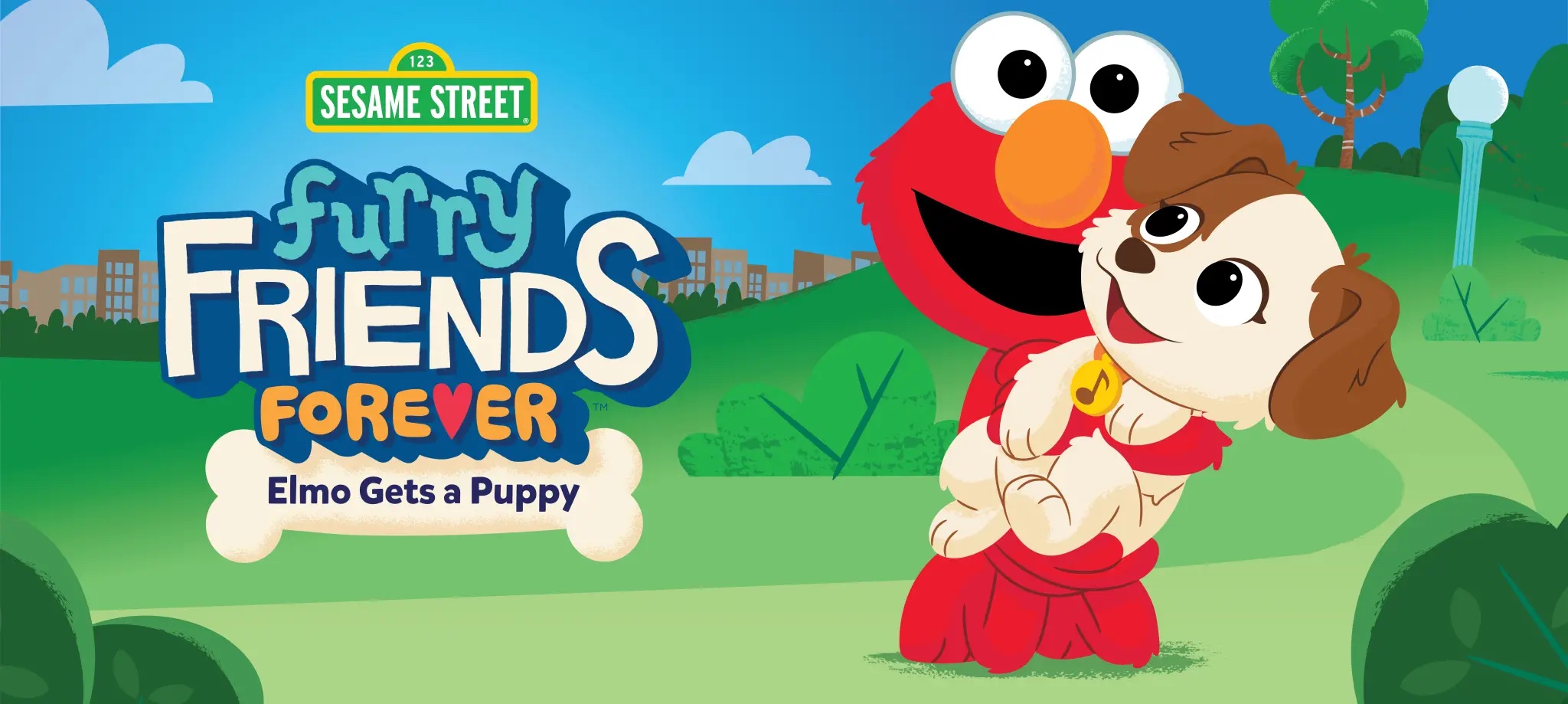 Season 52 Special: Furry Friends Forever: Elmo Gets a Puppy
Sesame Workshop invites fans to learn the origin story of Tango, Elmo's new adopted puppy, in the Sesame Street special "Furry Friends Forever: Elmo Gets a Puppy," available now on HBO Max and coming to PBS in 2022.
In this 30-minute animated special, Elmo and Grover discover a sweet, stray puppy – whom they quickly name Tango – and embark on an adventure throughout the neighborhood with Sesame Street friends Cookie Monster, Abby Cadabby, and Oscar the Grouch. Together, they search for the local pet adoption fair in the hopes of finding her a "forever home." A clip from the special is available on the Sesame Street YouTube channel here, detailing how this music-loving pup got her name.
Select Episode Descriptions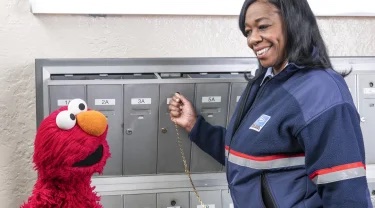 Episode 5202 Elmo Mails a Letter
November 18, 2021. Elmo is mailing his first letter and follows mail carrier Ms. Hampton to the post office, where he sees how everyone's mail gets sorted to go to the right place. Celebrity guest Jon Batiste sings about the heroes in our neighborhoods.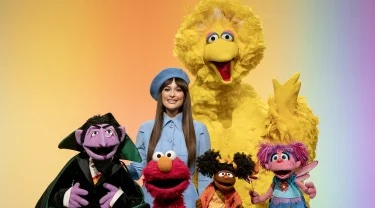 Episode 5204 Sesame Street Art Museum
December 2, 2021. Everyone on Sesame Street is making a painting to hang in their own art museum. Celebrity guest Kacey Musgraves sings about the beauty of every color.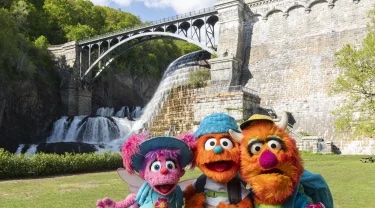 Episode 5209 Hike Pirate
January 6, 2022. Abby, Rudy, and Freddy are going on a hike. Freddy shows Abby and Rudy a map they can follow to find the hidden treasure left by hike pirates. Celebrity guest Naomi Osaka joins Elmo and friends for a tennis lesson.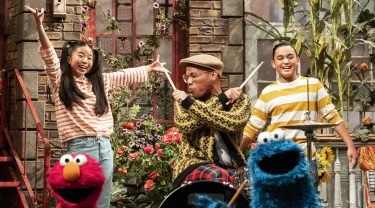 Episode 5210 Martin Luther King Day
January 13, 2022. Elmo, Tamir, and their friends are making a Peace Tree to celebrate Martin Luther King Jr. Day. Celebrity guest Anderson .Paak sings about holidays and how we can all celebrate together.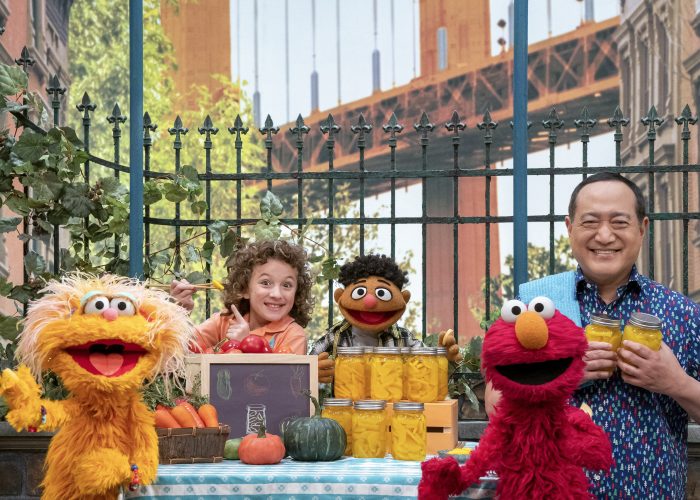 Episode 5215 Let's Grow Together
February 17, 2022. Tamir has the idea to open a garden stand to share the things he and his Sesame Street friends grow in the community garden. Alan's friends help him make pickled daikon for the stand and learn more about his cultural heritage.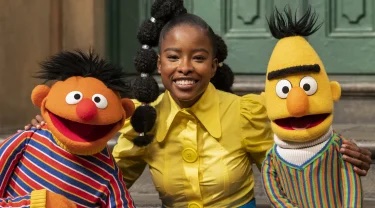 Episode 5220 Friendship Celebration
March 24, 2022. Elmo and celebrity guest Amanda Gorman work together to create a poem about friends.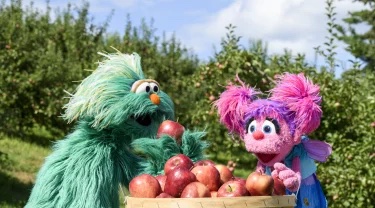 Episode 5224 Sesame Street Goes to the Farm
April 21, 2022. In this first of five on-location farm episodes, the Sesame Street gang learns all about how a farm works. Celebrity guest Keke Palmer leads the gang in a fun rendition of "Old McDonald Had a Farm."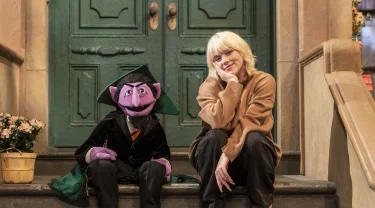 Episode 5232 Elmo's Number Adventure
June 16, 2022. A number convention comes to Sesame Street and Elmo helps solve problems using math. The Count and celebrity guest Billie Eilish sing about the joys of counting.
Celebrity Airdates
Celebrity Airdates
| Airdate | Show | Episode | Celebrity |
| --- | --- | --- | --- |
| 11/18/2021 | 5202 | Elmo Mails a Letter | Jon Batiste |
| 12/02/2021 | 5204 | Sesame Street Art Museum | Kacey Musgraves |
| 1/06/2022 | 5209 | Hike Pirates | Naomi Osaka |
| 01/13/2022 | 5210 | Martin Luther King Day | Anderson .Paak |
| 01/27/2022 | 5212 | Astro Team Alpha | Dr. Mae Jemison |
| 03/24/2022 | 5220 | Friendship Celebration | Amanda Gorman |
| 04/21/2022 | 5224 | Sesame Street Goes to the Farm | Keke Palmer |
| 06/16/2022 | 5232 | Elmo's Number Adventure | Billie Eilish |
Behind the Scenes
Kay Wilson Stallings – Executive Vice President, Creative and Production

Kay Wilson Stallings serves as Executive Vice President of Creative and Production for Sesame Workshop. She oversees Sesame Street and all Sesame Workshop shows, as well as the development of new programs and content across existing and emerging platforms. Wilson Stallings leads creative for domestic production and partners with global teams to enrich and expand Sesame Workshop's presence around the world. She was most recently the SVP of Creative Development at Sesame Workshop, where she developed the first new Sesame Workshop shows in nearly a decade: the critically acclaimed and award-winning Esme & Roy, Helpsters, and Ghostwriter. She created Sesame Studios, a YouTube channel hosting a broad mix of original stories, songs, and other Sesame-quality kids' content, and she expanded the Workshop's impact through animation with specials including Furry Friends Forever: Elmo Gets a Puppy; Mecha Builders, the first CGI-animated spinoff of Sesame Street; and Bea's Block. In 2017, Wilson Stallings created and directed the first annual Sesame Workshop Writers' Room, an intensive six-week competitive fellowship program dedicated to discovering, nurturing, and increasing the presence of writers with diverse voices in children's media. Held at Sesame Workshop's New York City office, participants come from across the country to meet weekly with industry writers, producers, agents, and executives, with two winners each year offered creative development deals. Upon completing the program, many participants find staff positions on kids' series for production companies like Netflix, DreamWorks, Nickelodeon, and more. Prior to joining Sesame Workshop, Wilson Stallings was Senior Vice President of Production and Development at Nick Jr., Nickelodeon's preschool programming arm. In her 16 years with the company, she oversaw development of original series and co-productions, including pre-buys, acquisitions, and the global shorts program. Stallings developed and helped launch more than 20 series while at Nickelodeon, including Wonder Pets, Yo Gabba Gabba!, Fresh Beat Band, Shimmer and Shine, Blaze and the Monster Machines, Wallykazam, and Wow! Wow! Wubbzy!. Kay Wilson Stallings holds a Master's degree from the University of Illinois and a Bachelor's degree from MacMurray College. She lives in Brooklyn with her husband and son.
Benjamin Lehmann – Executive Producer, Sesame Street

Benjamin Lehmann is Sesame Workshop's Senior Vice President and Head of Live Action and the Executive Producer for Sesame Street, where he oversees the creative direction and production teams for the iconic children's show. He is responsible for the production of all content experiences across broadcast and digital platforms for Sesame Street and is also a director for the series. Lehmann has been with the show for 18 years and haswon multiple awards, including 17 Emmy Awards and 6 Producer's Guild Awards for his work as a Director and Producer. Lehmann additionally developed and executive produced two seasons of The Not-Too-Late Show with Elmo, a family viewing experience that launched on HBO Max in 2020. He is also the Executive Producer and series Director for Helpsters, a coding show for preschoolers, and has oversight of Ghostwriter, a reimagining of the original Sesame Workshop series about literacy and exploring literature, both for Apple TV+. During the pandemic, Lehmann helped design remote, home-based shooting techniques that allowed the Sesame Street production teams and Muppet performers to make short form content, five Town Halls for CNN, numerous specials – including the Emmy Award-winning The Power of We: A Sesame Street Special – and content for this latest season of Sesame Street. Prior to Sesame Street, Lehmann was an independent writer producer, cinematographer, and director with his own production company; his work spanned feature films and television. Lehmann received a BA from Colorado University, Boulder. He lives in Astoria, Queens with his wife and two children.
Sal Perez – Supervising Producer and Vice President, Sesame Street Productions

Sal Perez is the Supervising Producer and Vice President for Sesame Street Productions, overseeing the domestic productions of Sesame Street, The Not-Too-Late Show with Elmo, and all other U.S.-based production efforts for live-action content. He previously led studio and location production, live shows, and themed entertainment for international Sesame Street co-productions, as well as production for the Workshop's U.S. Social Impact projects.
Mindy Fila – Coordinating Producer, Sesame Street

The winner of multiple Primetime and Daytime Emmy Awards, Mindy Fila is a Coordinating Producer who oversees the script, film, and digital departments for all of Sesame Workshop's televised & digital platforms. Fila joined Sesame Workshop in 2001, and her time at the Workshop has given her an opportunity to contribute in many roles, including Production Secretary, Production Assistant, Control Room PA, and Associate Producer managing live-action/animated films and "Abby's Flying Fairy School" segments. Most recently, she was part of the producing team that created The Monster At The End of This Story: A Sesame Street Special and a new show called Elmo's Not Too Late Show starring Elmo. In addition to her production roles, Fila is a member of the Directors Guild of America, and she has been Assistant Director and Stage Manager for Sesame Street episodes, community outreach projects and home videos. In 2010, she was elected to and served on the Eastern DGA council. In 2014, she joined the Producers Guild of America and has won multiple PGA Awards for Outstanding Children's Programming. She lives in New Jersey with her husband and two children.
Stephanie Longardo – Vice President, Production Management & Senior Producer, Sesame Street

Stephanie Longardo is responsible for overseeing the Production Management Department for Sesame Street, social impact projects, and all live-action content. Longardo began her career in television production in 1995 as a Production Accountant at MTV Networks, where she was responsible for such projects as MTV News, MTV's 1996 Choose or Lose Campaign, and various other MTV/VH1 series and specials. In 1999, she joined Sesame Workshop as the Production Accountant for Sesame Street. She continued on in the finance department until 2007 when she crossed over and became Line Producer for Sesame Street. Longardo lives in Brooklyn and is a proud aunt to John-Paul, Alexa, and Thomas. She is passionate about fashion, music, and pop culture.
Karyn Leibovich – Senior Producer, Sesame Street and Talent Relations

Karyn Leibovich is an eight-time Emmy Award-winning producer. She plans pre-production and execution for Sesame Street, The Not-Too-Late Show with Elmo and digital projects. Leibovich oversees all scheduling and DGA positions for Sesame Street, as well as manages the Talent company-wide and serves as the liaison between all Sesame Workshop departments and talent including puppeteers, cast members, and celebrities. She started at Sesame Workshop in 2012 as an associate producer working on film and animation commissions. Prior to Sesame Workshop, Leibovich worked on The Oprah Winfrey Show in Chicago for six years, helping to pull off some of the most memorable moments on the show. She began there in 2005 in the research department, fact-checking scripts and researching and pitching potential show and guest ideas. She then moved into production, where she pre-interviewed and booked show guests and wrote and edited insert scripts. Leibovich worked on The Oprah Winfrey Show until it came to an end in 2011. She prides herself on being a part of two iconic, long-running television shows. Leibovich is from Minneapolis, Minnesota but now calls New York home.
Todd James – Post Producer

As Post Producer on Sesame Street, Todd James oversees a wide range of post- production tasks, including editing, mixing, color correction, looping, episode assembly, final delivery and, most importantly, providing leadership for the department. This role requires him to forecast the needs of the post department, where he creates and manages budgets, hardware upgrades, mix sessions, and any additional post needs to support the Sesame Street series. Overseeing and managing multiple post-production projects, James is in constant communication with Sesame Street's multiple producers and broadcast partners including HBO Max, PBS, and international vendors. Through his 20+ year tenure, James has worked on Sesame Street's 30th—51st seasons and has been awarded multiple Emmy Awards, several Producer's Guild Awards, and more. To date, James's greatest achievement has been his addition to the Sesame Street family: his 5-year-old daughter, Adria.
Autumn Zitani Stefano – Content Producer, Production/Curriculum & Content

Autumn Zitani is the Content Producer at Sesame Workshop, working in both the Production and Curriculum and Content Departments. She has been with Sesame Workshop for over 15 years and is responsible for the development and implementation of Sesame Street's whole child curriculum. Behind the scenes, Autumn reviews, creates, and integrates educational and developmentally appropriate content across Sesame Workshop's media platforms such as television, digital media, and social platforms. Autumn received her master's degree in Developmental Psychology from Teachers College, Columbia University.
Aimee Blackton – Line Producer

Aimee Blackton is the PGA Award and three-time Emmy Award winning Line Producer of Sesame Street. Aimee has been with the Workshop for 16 years. She began her tenure at Sesame Workshop a year after graduating Marist College, initially joining the Workshop as a Special Projects PA. She moved into Production Management where she became Production Manager, eventually progressing into her current role. As Line Producer, Aimee oversees all major production logistics; conceptualizing & executing project budgets, managing equipment & crew, and facilitating interdepartmental communication to best help the Workshop achieve its creative goals within fluctuating constraints and parameters. Aimee is a member of the PGA and a former Treasurer of the CMA. In addition to her business acumen, Aimee is also a visual artist and has occasionally contributed crafts and illustrations for various Sesame projects. She is also the proud pet mom of unofficial studio chinchilla mascots, Crockett and Tubbs & official home-office mascots, Rascal and Wren.
Ken Scarborough – Head Writer, Sesame Street

Ken Scarborough is a longtime writer for children's television. Scarborough's head writing credits include Curious George, Martha Speaks, Pocoyo, Arthur, and Doug. He served as a staff writer on NBC's Saturday Night Live, and is the Head Writer of The Not-Too-Late Show with Elmo. Scarborough also serves as Executive Producer and Head Writer of the Amazon series If You Give a Mouse a Cookie. As Head Writer for Sesame Street, Scarborough's responsibilities include generating storylines for episodes, revising and editing scripts, and developing new formats. He has received 12 Emmy awards for his work.
Rosemarie T. Truglio – Senior Vice President of Curriculum and Content

Rosemarie T. Truglio is the Senior Vice President of Curriculum and Content at Sesame Workshop. Dr. Truglio is responsible for the development of the interdisciplinary curriculum on which Sesame Street is based and oversees content development across platforms (e.g., television, publishing, toys, home video, and theme park activities). She also oversees the curriculum development for all new show production, including Esme & Roy airing on HBO & PBS Kids and Helpsters and Ghostwriter on Apple TV+. Previously, Dr. Truglio managed an interdisciplinary global content team responsible for all global co-productions and content development across all media platforms, including digital media. From 1997 to 2013, she oversaw all educational research pertaining to program development, the results of which informed both the production and creative decisions for how to enhance the entertaining and educational components of linear and interactive content. Before joining Sesame Workshop in 1997, she was an Assistant Professor of Communication and Education at Teachers College, Columbia University. Dr. Truglio has written numerous articles in child and developmental psychology journals and presented her work at national and international conferences. Her current book is Ready for School! A Parent's Guide to Playful Learning for Children Ages 2 to 5 published by Running Press (2019). Additionally, she is co-editor of "G is for Growing: Thirty Years of Research on Children and Sesame Street" (2001) published by Lawrence Erlbaum Associates. Dr. Truglio has appeared on numerous network, cable, and radio programs including The Today Show, Good Morning America, CNN, and NPR's Life Kit for Parents, Morning Edition, and All Things Considered, and she has been interviewed by reporters from a variety of national newspapers and news agencies. Dr. Truglio currently serves on several advisory boards: NSF: Child Trends News Service; Playful Learning Landscapes Action Network; and Read Alliance Advisory Council. She previously served on the: National Advisory Child Health and Human Development Council (NICHD); LEGO Foundation Research & Innovation Network; NSF REESE grant entitled Collaborative Research: Using Educational DVDs to Enhance Preschooler's STEM Education; PBS KIDS Next Generation Media; Learning Through Play Children's Museum of Manhattan: All the Way to K and Beyond!; Children's Digital Media Center Advisory Board; National Association for Media Literacy Education; PlayAbility Scale Board/Parent's Choice Foundation; and The Ultimate Block Party/Learn Now. Dr. Truglio received a Ph.D. in Developmental and Child Psychology from the University of Kansas, and a B.A in Psychology from Douglass College, Rutgers University. She received distinguished alumni awards from Douglass College (2005), University of Kansas (2013), Rutgers University (2014), and the University of Kansas Women's Hall of Fame (2015).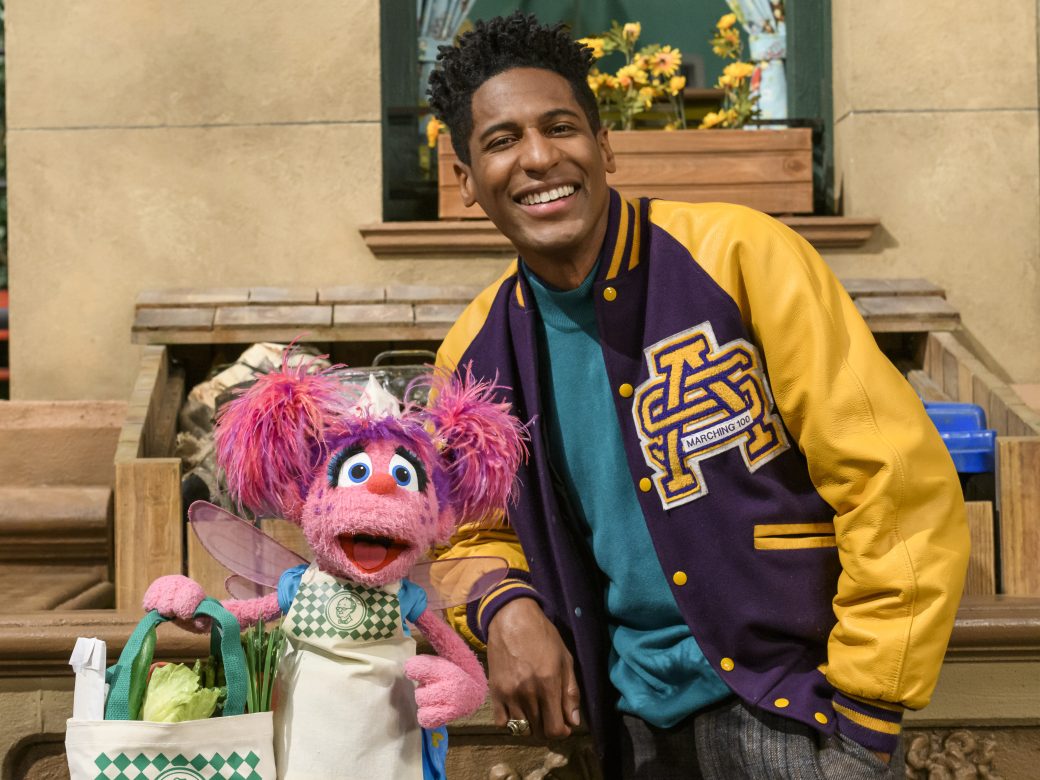 Download Photos From Season 51
If you don't yet have access to the portal, contact us using the link below.