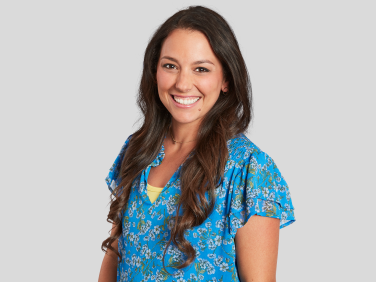 Suki Lopez — "Nina"
Suki Lopez is a Cuban-American actress from Miami, Florida.
Suki Lopez is a Cuban-American actress from Miami, Florida.
She began her performance career as a child, appearing in various Spanish-language commercials for brands like Chevy and Sony. Lopez trained as a classical ballet dancer throughout her formative years before pursuing an education in Musical Theatre at CAP21 and later completing her degree at the New School in New York City. She landed her first role performing for Disney Cruise Line, where she appeared as Nicole in Wishes, Belle in Believe, and understudied the role of Jasmine in Aladdin. In 2014, Lopez performed the role of Consuela across the country with the national tour of West Side Story while understudying the role of Anita. She has also appeared in a staged reading of the new play, The Beast in My Pants; an episode of Bravo's Odd Mom Out; and other commercial and voiceover work. Off screen, Lopez keeps busy as Artistic Director of Maria Verdeja School of the Arts in Miami, Florida and founder of Miami Arts Prep (MAP), focusing on triple threat training and audition prep for South Florida talent. Lopez is extraordinarily proud and grateful to be a part of the Sesame Street cast of Muppets, mentors, and magic for her ninth season.
Check out more on our talented cast and performers!