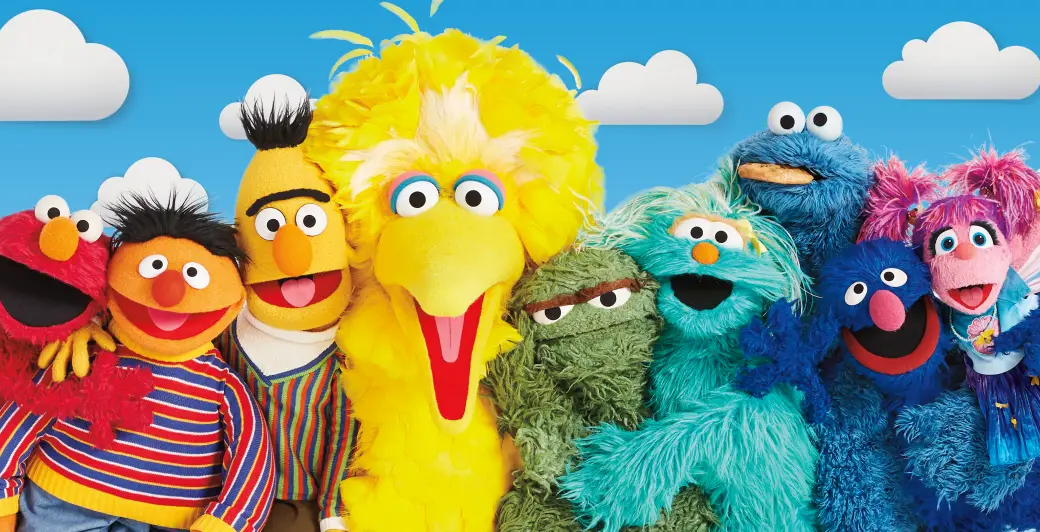 Sesame Street Season 51
I wonder…what if…let's try!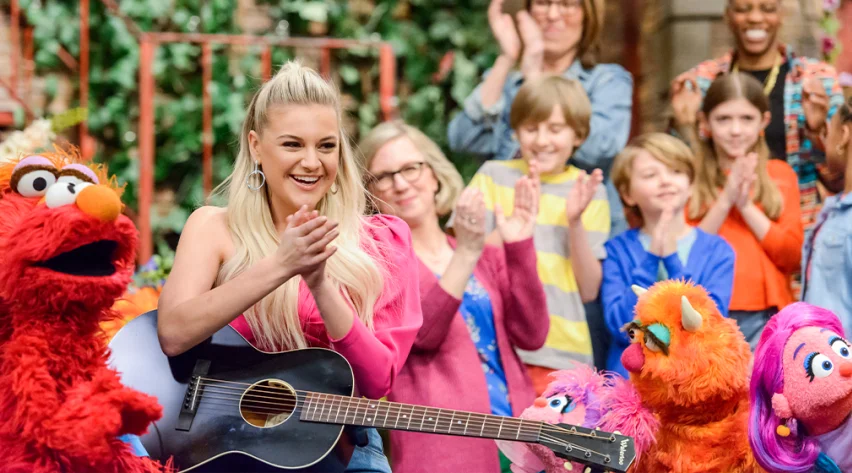 Press Release
Beloved children's series begins two-year curricular focus on playful problem-solving, brought to life through the new anthem 'I Wonder, What If, Let's Try' performed by Hailee Steinfeld
Additional celebrity guests in Season 51 include Kelsea Ballerini, Stephen and Ayesha Curry, Billy Porter, Issa Rae, and Maggie Rogers
November 10, 2020, New York, NY — Sesame Workshop, the nonprofit educational organization behind a half century of award-winning children's television, will launch Sesame Street's 51st season on Thursday, November 12 on HBO Max, marking the first season to debut on the streaming platform. New episodes – 35 in all – will be available every Thursday on HBO Max, with the season coming to PBS KIDS in Fall 2021.
What's New On Sesame Street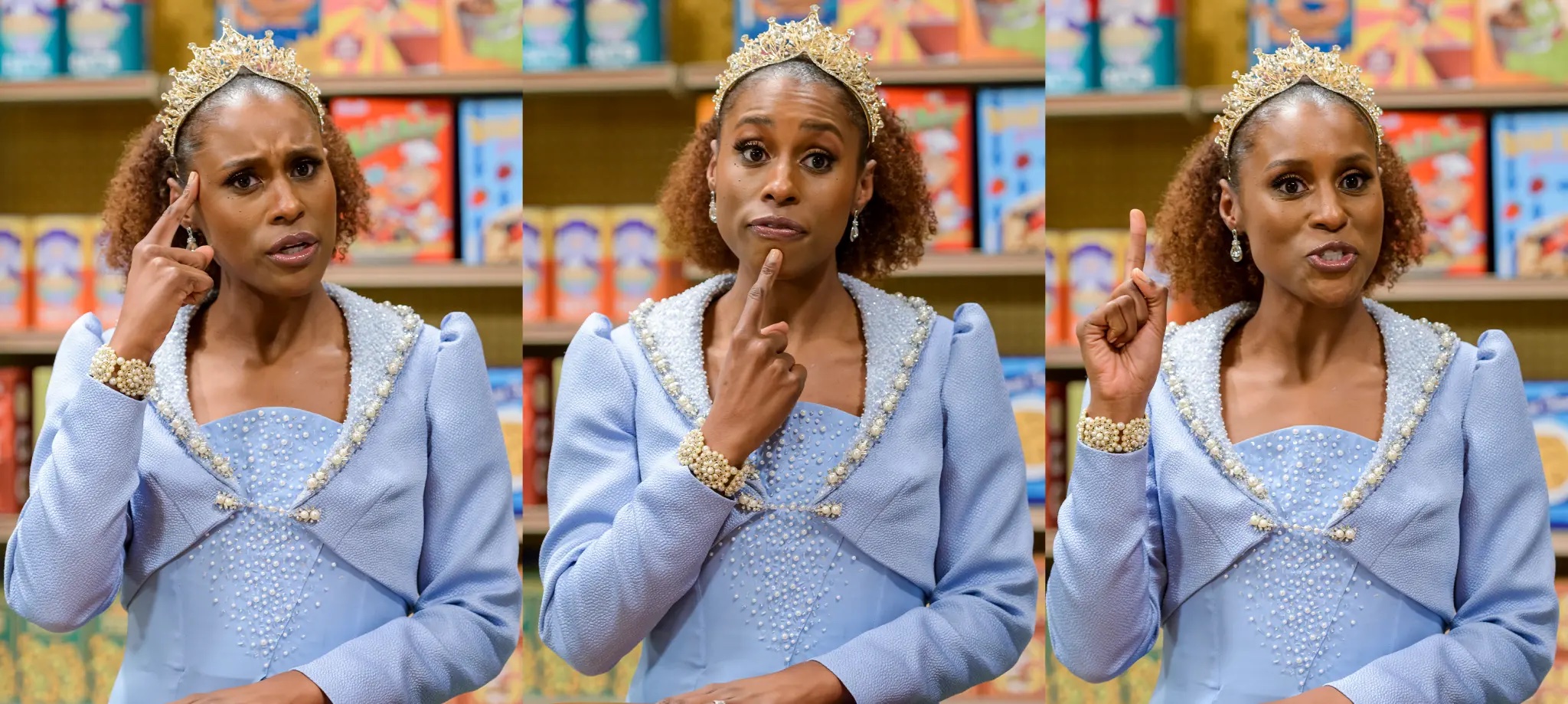 Season 51 Curriculum: Playful Problem-Solving: Positive Approaches to Learning
Sesame Street's 51st season kicks off a two-year curriculum focused on playful problem-solving. Drawing on extensive research, Sesame Workshop identified a critical educational need, as today's preschoolers commonly lack curiosity, creativity, and perseverance in the face of challenges – an issue that impacts their ability to navigate obstacles at school and in life.
"Through our conversations with educators, we learned that children quickly grow frustrated when their initial solution to a problem fails, rather than embracing the process of trial and error as they think of creative solutions for solving problems," said Dr. Rosemarie Truglio, Senior Vice President of Curriculum and Content at Sesame Workshop. "This new curriculum, Positive Approaches to Learning, encourages children to reshape their thinking around the challenges they experience. Our Sesame Street Muppets model this approach for young viewers by working together to troubleshoot solutions, encouraging one another not to give up. They inspire creativity in coming up with new ideas and implementing them with a more resilient mindset."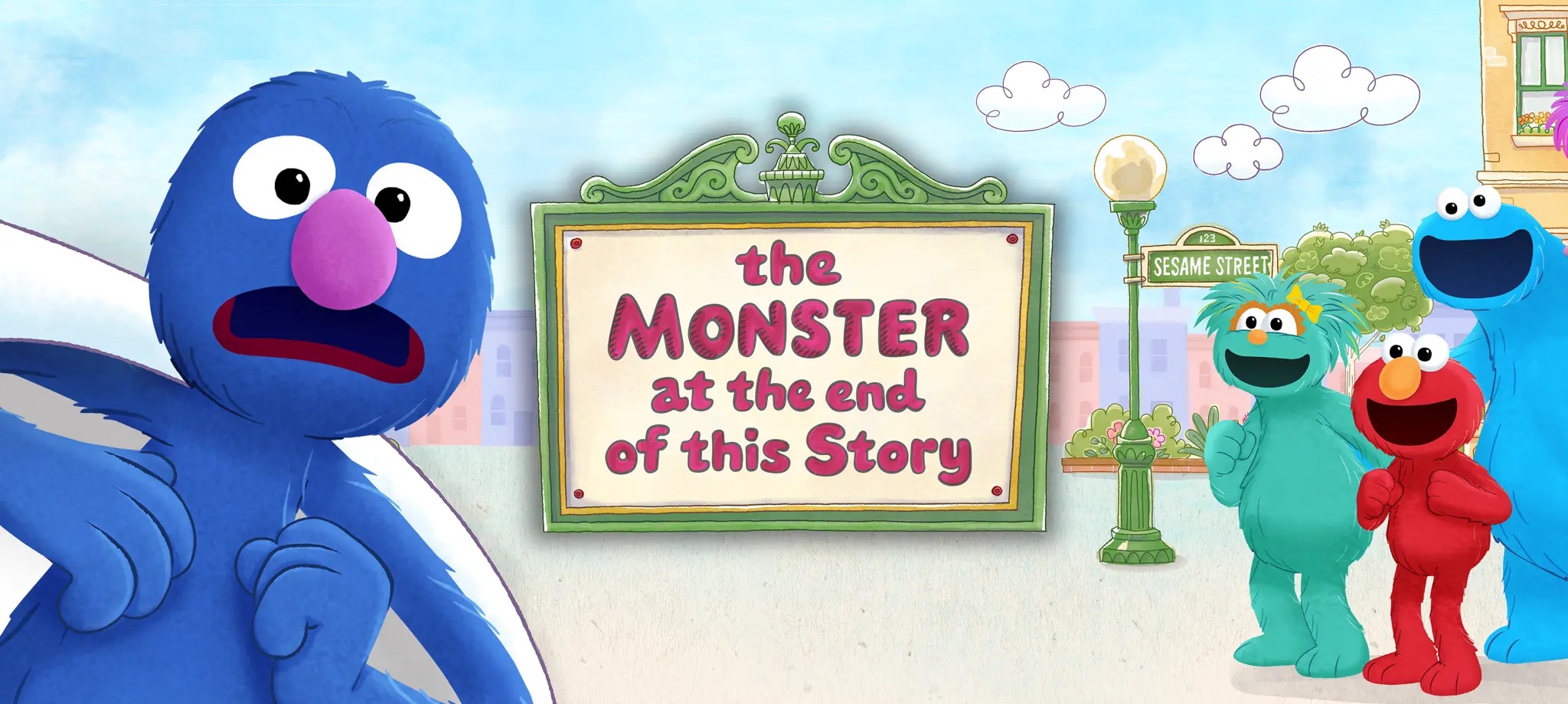 Season 51 Special: The Monster at the End of This Story
Sesame Workshop's first-ever animated Sesame Street special is "The Monster at the End of This Story" – and its star, Grover, is begging fans not to watch!
A reimagining of Sesame Street's all-time best-selling picture book "The Monster at the End of This Book," the special follows Grover's reluctant journey to the end of the story, where, based on the title, he believes a monster awaits. Drawn in the unmistakable style of the beloved book first published in 1971, the special adds new sequences, songs, and surprises, and introduces other familiar Sesame Street characters, including Elmo, Abby Cadabby, Cookie Monster, and Rosita, to the tale.
Select Episode Descriptions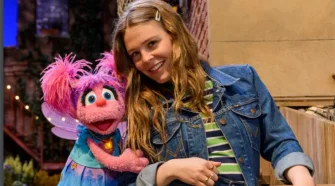 Episode 5102 Camp Out
November 19, 2020. Abby, Rudy, Elmo, and Charlie are camping out on Sesame Street. They're just about to toast marshmallows when the sweet treats suddenly disappear! Together, the friends look and listen for clues to find out where their marshmallows have gone. Special guest Maggie Rogers adds music to the mystery.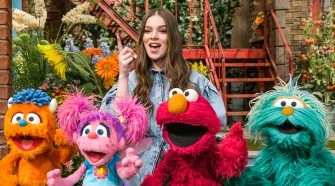 Episode 5103 Measuring Big Bird
November 26, 2020. Nina is using a smiley face growth chart to measure how tall Elmo and Rosita are. Big Bird wants to see how tall he is too, but Nina is all out of smiley faces. What else can they use to measure their tall friend? After trying a few ideas, inspiration strikes. What if they make their own smiley faces? It works! Because they didn't give up, all the friends — including Big Bird — could be measured. Everyone learns a great new tune, joining special guest Hailee Steinfeld in singing, "I Wonder, What If, Let's Try!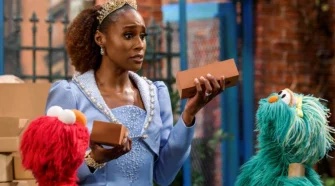 Episode 5105 Cardboard Castle
December 10, 2020. Issa Rae is a Queen who doesn't have enough bricks to build a play castle for her daughter. This is a problem! Elmo, Cookie Monster, and Rosita wonder: can they use something else to build the castle? What about cardboard boxes and tubes? The two friends give it a try — and it works. Because they didn't give up, they built a cardboard castle fit for a Princess!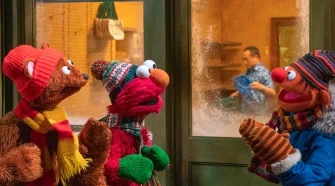 Episode 5106 Holiday at Hooper's
December 17, 2020. It's holiday time on Sesame Street! When their parents run late from the holiday concert, Elmo and Baby Bear stay with Alan and Nina at Hooper's store. But they are disappointed not to celebrate Christmas Eve and Hanukkah as they had planned. Alan wonders how to make Hooper's feel more festive. What if they make their own holiday decorations? Elmo, Baby Bear, Nina, and Alan sing carols, eat latkes, and make lots of decorations. They create a wonderful holiday celebration all by themselves — and Elmo and Baby Bear realize that the best part of holidays is being together with friends and family.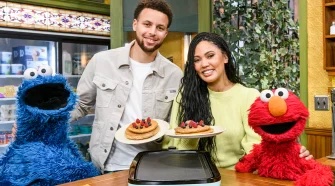 Episode 5120 Potluck Pickle
March 25, 2021. There's a potluck party for everyone on Sesame Street, including Stephen and Ayesha Curry! Elmo, Abby, Cookie Monster, and Gonger want to bring a vegetable lasagna but don't have all the ingredients and the oven is broken. They wonder where they can find tomatoes, what else they could use for pasta noodles, and how they can cook their dish. What if they get tomatoes from Abby's garden, use zucchini as noodles, and cook the lasagna with Norbert's solar oven? It works! They didn't give up and cooked their veggie lasagna just in time for the potluck.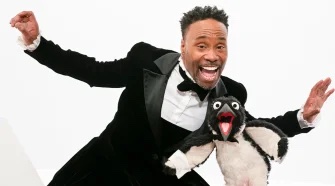 Episode 5121 Twinkle Twinkle Little Band
April 1, 2021. F is for Friendship, and this episode is filled with it. Billy Porter and a musical penguin are on hand with a special song about making new friends — even when you're feeling shy and a little bit afraid. It all starts by saying "Hi." And when you invite someone to play with you, "you'll have a friend, and they'll have one too!"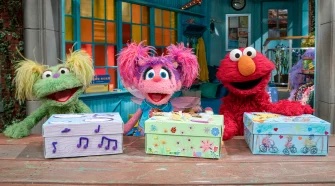 Episode 5127 Karli's Life Box
May 13, 2021. There's a new friend on Sesame Street! Karli is living with her foster parents, Mr. Clem and Ms. Dalia, until her mom can take good care of Karli again. Elmo and Abby are drawing pictures of their families and invite Karli to draw too. Karli says her drawing will help her remember her mom. This gives her an idea! She asks Mr. Clem and Chris for a box to put all the things that remind her of her mom in one place. Elmo and Abby think having a box is a great idea. All three go off to collect things that remind them of their families and place everything in their very own special treasure boxes.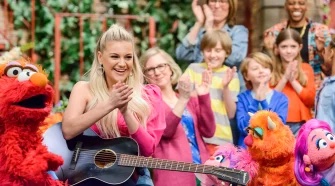 Episode 5132 Family Day
June 17, 2021. It's Family Day on Sesame Street, and relatives are coming from all over to celebrate! Alan's cousin is flying in from California, Nina's brother is driving over with his family, and Elmo's and Abby's parents will be there too. Meanwhile, Big Bird's friends have a surprise for him. He thinks his Granny Bird can't make it, but she just arrived. As everyone gets ready for a group portrait, she surprises Big Bird, and they celebrate Family Day together. Kelsea Ballerini's music makes Family Day even more festive.
Celebrity Airdates
Celebrity Airdates
| Airdate | Show | Episode | Celebrity |
| --- | --- | --- | --- |
| 11/19/2020 | 5102 | Camp Out | Maggie Rogers |
| 11/26/2020 | 5003 | Measuring Big Bird | Hailee Steinfeld |
| 12/10/2020 | 5105 | Cardboard Castle | Issa Rae |
| 03/25/2021 | 5120 | Potluck Pickle | Stephen and Ayesha Curry |
| 04/01/2021 | 5121 | Twinkle Twinkle Little Band | Billy Porter |
| 06/17/2021 | 5132 | Family Day | Kelsea Ballerini |
Behind the Scenes
Kay Wilson Stallings – Executive Vice President, Creative and Production

Kay Wilson Stallings oversees Sesame Street and all Sesame Workshop shows, as well as the development of new programs and content across existing and emerging platforms. Wilson Stallings leads creative for domestic production and partners with global teams to enrich and expand Sesame Workshop's presence around the world. Wilson Stallings developed the first new Sesame Workshop shows in nearly a decade: the critically acclaimed and award-winning Esme & Roy, Helpsters, and Ghostwriter. She created Sesame Studios, a YouTube channel hosting a broad mix of original stories, songs, and other Sesame-quality kids' content, and she expanded the Workshop's impact through animation with specials including Elmo's Puppy and the series Mecha Builders, the first CGI-animated spinoff of Sesame Street. In 2017, Wilson Stallings created and directed the first annual Sesame Workshop Writers' Room, an intensive six-week competitive fellowship program dedicated to discovering, nurturing, and increasing the presence of writers with diverse voices in children's media. Prior to joining Sesame Workshop, Wilson Stallings was Senior Vice President of Production and Development at Nick Jr., Nickelodeon's preschool programming arm. In her 16 years with the company, she oversaw development of original series and co-productions, including pre-buys, acquisitions, and the global shorts program. Wilson Stallings developed and helped launch more than 20 series while at Nickelodeon, including Wonder Pets, Yo Gabba Gabba!, Fresh Beat Band, Shimmer and Shine, Blaze and the Monster Machines, Wallykazam, and Wow! Wow! Wubbzy! She holds a master's degree from the University of Illinois and a bachelor's degree from MacMurray College. She lives in Brooklyn with her husband and son.
Benjamin Lehmann – Executive Producer, Sesame Street

Benjamin Lehmann is the Executive Producer for Sesame Street, where he oversees the creative direction and production teams for the iconic children's show. He is responsible for the production of all content experiences across broadcast and digital platforms for Sesame Street and is also a Director for the series. Lehmann has been with the show for 18 years and has won multiple awards, including 15 Emmy Awards and six Producer's Guild Awards for his work as a Director and Producer. Other recent accomplishments include Executive Producing The Not-Too-Late Show with Elmo, a family viewing experience that launched on HBO Max. Lehmann directed the pilot for that series and led its development. In addition, Lehmann was a co-Executive Producer and the series Director on Helpsters, a show for Apple TV+ that teaches pre-coding skills to kids. During the early days of the pandemic, Lehmann helped design remote, home-based shooting techniques that allowed the Sesame Street production teams and Muppet performers to make short form content, specials, and Town Halls for CNN. Their most recent special: The Power of We, on the importance of standing up to racism, premiered on October 15th on HBO Max and PBS. Most recently, Lehmann was awarded the Emmy for Best Directing in a children's category—during a virtual ceremony—for Sesame Street's 50th season kick-off episode: Big Bird's Road Trip. Prior to Sesame Street, Lehmann was an independent producer, cinematographer, and director with his own production company; his work spanned feature films and television. Lehmann received a BA from Colorado University, Boulder. He lives in Astoria, Queens with his wife and two children.
Mindy Fila – Coordinating Producer, Sesame Street

The winner of multiple Primetime and Daytime Emmy Awards, Mindy Fila is a Coordinating Producer who oversees the script, film, and digital departments for all of Sesame Workshop's televised & digital platforms. Fila joined Sesame Workshop in 2001, and her time at the Workshop has given her an opportunity to contribute in many roles, including Production Secretary, Production Assistant, Control Room PA, and Associate Producer managing live-action/animated films and "Abby's Flying Fairy School" segments. Most recently, she was part of the producing team that created The Monster At The End of This Story: A Sesame Street Special and a new show called Elmo's Not Too Late Show starring Elmo. In addition to her production roles, Fila is a member of the Directors Guild of America, and she has been Assistant Director and Stage Manager for Sesame Street episodes, community outreach projects and home videos. In 2010, she was elected to and served on the Eastern DGA council. In 2014, she joined the Producers Guild of America and has won multiple PGA Awards for Outstanding Children's Programming. She lives in New Jersey with her husband and two children.
Stephanie Longardo – Vice President, Production management & Senior Producer

Stephanie Longardo is responsible for overseeing the Production Management Department for Sesame Street, social impact projects, and all live-action content. Longardo began her career in television production in 1995 as a Production Accountant at MTV Networks, where she was responsible for such projects as MTV News, MTV's 1996 Choose or Lose Campaign, and various other MTV/VH1 series and specials. In 1999, she joined Sesame Workshop as the Production Accountant for Sesame Street. She continued on in the finance department until 2007 when she crossed over and became Line Producer for Sesame Street. Longardo lives in Brooklyn and is a proud aunt to John-Paul, Alexa, and Thomas. She is passionate about fashion, music, and pop culture
Karyn Leibovich – Senior Producer, Sesame Street and Talent Relations

Karyn Leibovich is a seven-time Emmy Award-winning producer. She plans pre-production and execution for Sesame Street, The Not-Too-Late Show with Elmo, and digital projects. Leibovich oversees all scheduling and DGA positions for Sesame Street, as well as manages the Talent company-wide and serves as the liaison between all Sesame Workshop departments and talent including puppeteers, cast members, and celebrities. She started at Sesame Workshop in 2012 as an associate producer working on film and animation commissions. Prior to Sesame Workshop, Leibovich worked on The Oprah Winfrey Show in Chicago for six years, helping to pull off some of the most memorable moments on the show. She began there in 2005 in the research department, fact-checking scripts and researching and pitching potential show and guest ideas. She then moved into production, where she pre-interviewed and booked show guests and wrote and edited insert scripts. Leibovich worked on The Oprah Winfrey Show until it came to an end in 2011. She prides herself on being a part of two iconic, long-running television shows. Leibovich is from Minneapolis, Minnesota but now calls New York home.
Todd James – Post Producer

As Post Producer on Sesame Street, Todd James oversees a wide range of post- production tasks, including editing, mixing, color correction, looping, episode assembly, final delivery and, most importantly, providing leadership for the department. This role requires him to forecast the needs of the post department, where he creates and manages budgets, hardware upgrades, mix sessions, and any additional post needs to support the Sesame Street series. Overseeing and managing multiple post-production projects, James is in constant communication with Sesame Street's multiple producers and broadcast partners including HBO Max, PBS, and international vendors. Through his 20+ year tenure, James has worked on Sesame Street's 30th—51st seasons and has been awarded multiple Emmy Awards, several Producer's Guild Awards, and more. To date, James's greatest achievement has been his addition to the Sesame Street family: his 5-year-old daughter, Adria.
Autumn Zitani Stefano – Content Producer, Production/Curriculum & Content

Autumn Zitani is the Content Producer at Sesame Workshop, working in both the Production and Curriculum and Content Departments. She has been with Sesame Workshop for over 15 years and is responsible for the development and implementation of Sesame Street's whole child curriculum. Behind the scenes, Autumn reviews, creates, and integrates educational and developmentally appropriate content across Sesame Workshop's media platforms such as television, digital media, and social platforms. Autumn received her master's degree in Developmental Psychology from Teachers College, Columbia University.
Ken Scarborough – Head Writer, Sesame Street

Ken Scarborough is a longtime writer for children's television. Scarborough's head writing credits include Curious George, Martha Speaks, Pocoyo, Arthur, and Doug. He served as a staff writer on NBC's Saturday Night Live and is the Head Writer of The Not-Too-Late Show with Elmo. Scarborough also serves as Executive Producer and Head Writer of the Amazon series If You Give a Mouse a Cookie. As Head Writer for Sesame Street, Scarborough's responsibilities include generating storylines for episodes, revising and editing scripts, and developing new formats. He has received eleven Emmy awards for his work.
Rosemarie T. Truglio – Senior Vice President of Curriculum and Content

Dr. Rosemarie Truglio is responsible for developing the comprehensive school readiness curriculum on which Sesame Street is based and oversees content development across all platforms including television, publishing, toys, home video, and theme park activities. She is also responsible for curriculum and content development for all new programs including Esme & Roy and the Apple TV+ shows Helpsters and Ghostwriter. Dr. Truglio is the author of Ready for School! A Parent's Guide to Playful Learning for Children Ages 2-5 (2019) published by Running Press and was co-editor of G is for Growing: Thirty Years of Research on Children and Sesame Street (2001) published by Lawrence Erlbaum Associates. She has also written numerous articles in child and developmental psychology journals and presented her work at national and international conferences. Dr. Truglio has appeared on many network, cable, and radio programs including The Today Show, Good Morning America, CNN, and NPR's Morning Edition; she is an expert contributor to NPR's Life Kit for Parents series and has been interviewed by reporters from a variety of national newspapers and news agencies. Before joining Sesame Workshop in 1997, she was an Assistant Professor of Communication and Education at Teachers College, Columbia University. Dr. Truglio serves on the advisory boards of NSF Child Trends News Service, Read Alliance, and Playful Learning Landscapes Action Network. She earned a Ph.D. in Developmental and Child Psychology from the University of Kansas and a B.A in Psychology from Douglass College, Rutgers University. Dr. Truglio has received distinguished alumni awards from Douglass College (2005), University of Kansas (2013), and Rutgers University (2014)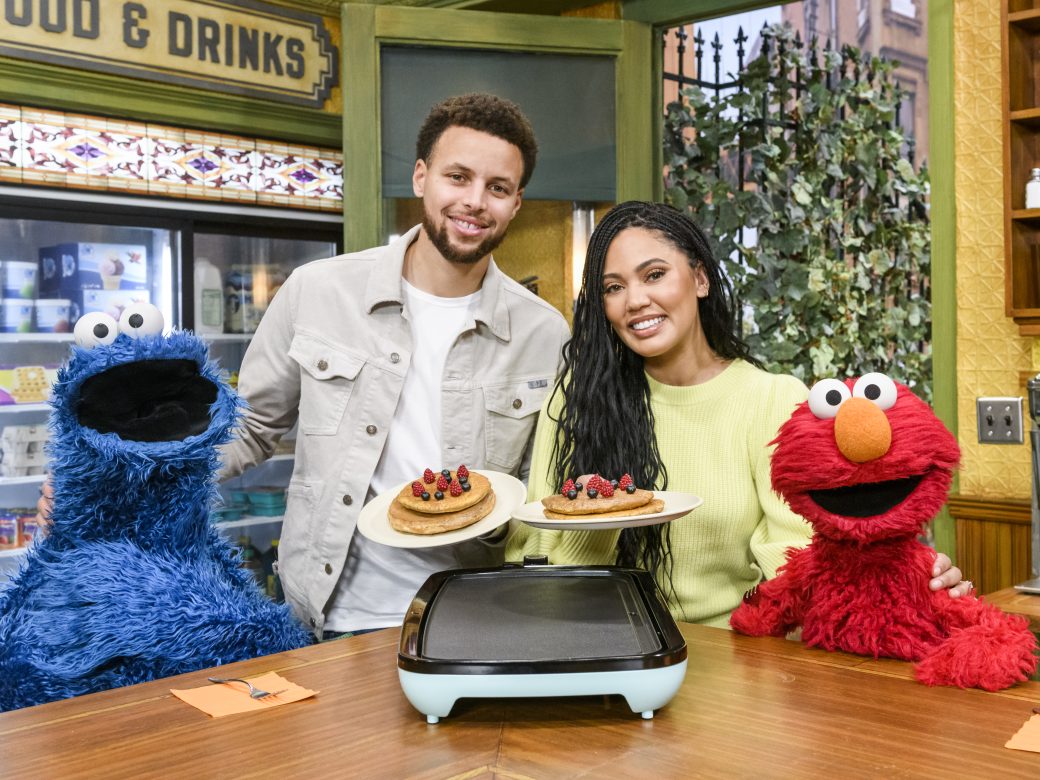 Download Photos From Season 51
If you don't yet have access to the portal, contact us using the link below.