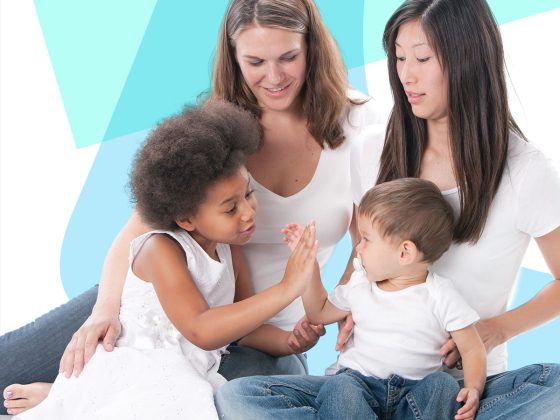 Adjusting to Blended Families
These pointers can help you guide a child through a new family dynamic.
At some point, parents might feel ready to share their lives with others again—and families expand! While this is an exciting moment, relationships develop at their own pace. Children need time and support to adjust and grow comfortable with new family structures. Remember:
New bonds won't replace old ones. Assure children that new relationships happen alongside existing ones. Caring about a stepparent does not take away from the love kids have for their parents. You might say, "Though you may have a new stepdad and stepsister, the relationship that you have with your dad will always be important and special."
Try game days. Physical games can help children feel comfortable and bonded with new family members. Scavenger hunts, tag, relay races, follow-the-leader, and hide-and-seek are just a few to try. Make sure children are comfortable with new family members before they spend time together alone.
Discuss and create house rules. Every family follows different rules and routines. Together, create a new set of rules for the household, and post them where everyone can see. Ask everyone to contribute ideas for ways to create a happy and safe household.
Spend one-on-one time. Be sure to have time alone with children, too. Remind kids that, even in their "new" family, you'll still make time just for them. Find frequent opportunities to enjoy your favorite activities together.