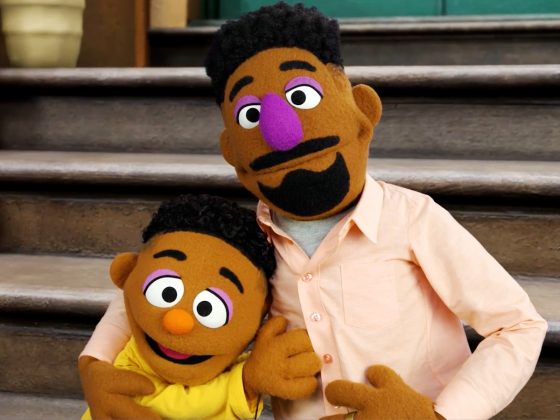 Wes and Elijah go Heart to Heart
Moments of connection help you create a warm, supportive emotional space… for both you and your child!
When you take a quiet moment to connect with children when they need it most, you both benefit! Close, loving moments help children manage big feelings and remind them that you care about their feelings.
And as you soothe your child, you're also taking care of yourself — by noticing your own emotions and how you handle them. When you model a comforting strategy, such as taking deep breaths and sharing a good, long hug, you're both benefiting from it!
Share this video in which Wes and his dad, Elijah, practice "co-regulation"— tuning in to your child's needs, offering them what they need, and finding ways to connect that soothe both of you. They're demonstrating how close physical contact with safe and trusted adults is so valuable to young children and their caring grown-ups.
Resting and slowing down the body is a great way to connect with sensations and explore feelings. You can practice a strategy similar to Wes and Elijah's during everyday routines and moments… and whenever children need it:
Invite your child to rest their head on your belly as a pillow. Gently lie on your back. You can both close your eyes if you wish. Then, both of you take a deep breath in through your nose, out through your mouth. Take two more breaths. Open your eyes and sit up slowly. How do you feel?
Did You Know? Research shows that we benefit the most from hugs that last at least six seconds.