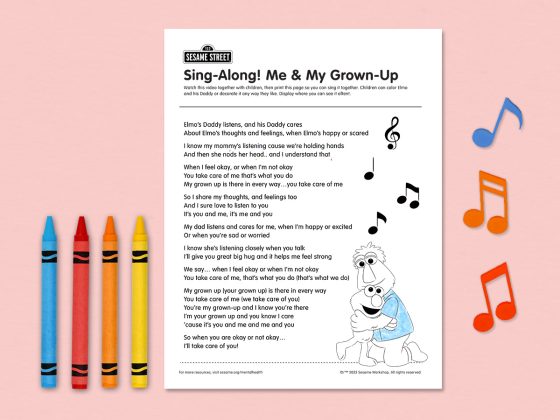 Me & My Grown-Up Lyrics
Printable lyrics to a song celebrating the important relationships between children and their trusted grown-ups.
Watch this video together with young children, then print this page so you can sing together anytime. Children can color Elmo and his Daddy or decorate the page any way they like. Display where you can see (and sing) it often!