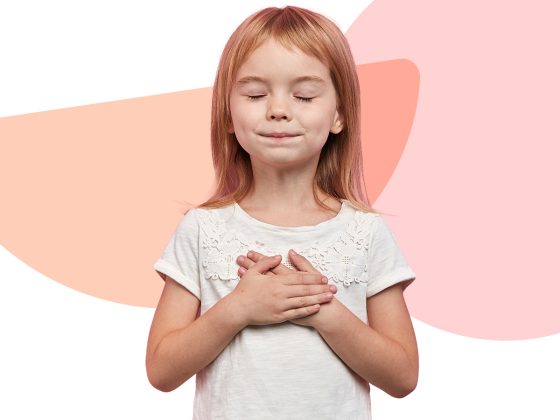 Connecting Mind, Body, and Heart  
Children depend on caring grown-ups to learn and thrive in every way.
By Amy Shriver, MD
Mind, body, and heart are all one, and caring grown-ups can help show the connections among them. Together, these three elements fuel growth and learning, help children develop healthy relationships with themselves, and build healthy connections with others.
When children are healthy in mind, body, and heart, they're set up to reach their full potential. As a parent or caregiver, everything you do—all your loving responses and interactions—help your little one develop in all three areas:
Healthy Minds: Caring for a young child means stimulating their brains by having positive, playful interactions like singing, talking, playing games, and reading.
Healthy Bodies: Build strong bodies by offering nutritious food, making sure children get the recommended hours of sleep, and ensuring they move their bodies every day. All these physical healthy habits support children's developing brains and emotional wellness.
Healthy Hearts: An equally important part of caregiving is addressing a young child's emotional needs—their "hearts." A healthy inner life helps children understand and manage their feelings, connect with their parents, caregivers, and peers, as well as be good friends to themselves.
Amy Shriver is a pediatrician at Blank Children's Hospital in Des Moines and Assistant Professor of Specialty Medicine at Des Moines University College of Osteopathic Medicine. She serves on the Executive Board of the Council on Early Childhood and is Medical Director of Reach Out and Read Iowa.