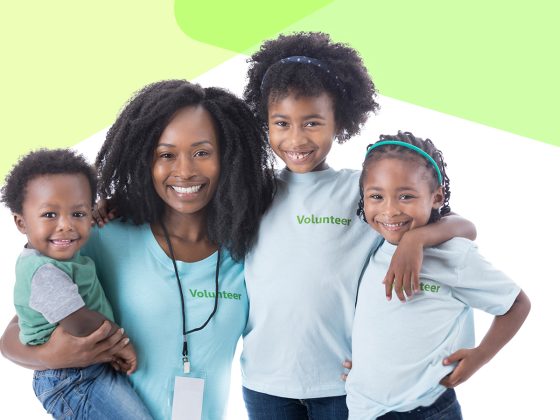 9 C's of Citizenship
An article about the qualities of good citizens.
When thinking about how to help children grow into responsible, caring members of the community—and how to help them make a difference and build a better world—you can remember the 9 Cs of citizenship.
Community: Explain to children that most people belong to a community—a place in which people live together. Communities can enjoy good times together and also get through tough times together. A community is full of neighbors and businesses, and usually has a school and places that help keep its members safe, like a firehouse. A community also has helpers such as energy workers, trash removers, and doctors and nurses.
Connecting is an important part of living within a community. It helps everyone feel that they belong to a group—it can give us the energy to make our communities even better.
Compassion & Caring: Draw six concentric circles for children to explain the idea of "circles of compassion and care." The individual is at the center, surrounded by concentric circles of family and friends, then neighbors, then state, then country, then the whole world. (This applies to adults, too!) Especially in tough times, we can keep trying to widen our circle of compassion, extending our care and concern beyond our day-to-day life.
Communication: It's important to help children use words to solve problems. Explain that talking and listening are great ways to be a good neighbor. It's also important to let others know when we need help.
Change: Of course, we all see problems that need fixing. Help children remember that there is always something we can do to make things better, even in small ways. For instance, on a block that is dirty or doesn't have much color, you might paint rocks in bright colors and leave them at the base of trees.
Contributing means giving money, time, ideas, or energy. Volunteering is an important way of contributing! Point out when you see children contributing.
Cooperating is a skill that will help children succeed in school and in life! When children are sharing and taking turns, point out that this is called cooperation, and it's a great way to be a good friend.
…And Celebrating! It's great to enjoy special times together as a community…and be proud of our successes! For instance, if community members have painted a public mural, they might gather together for a block party so everyone can admire it and take photos. Children might decorate sidewalks with birthday messages, especially when social distancing is necessary. People might make signs to post in their windows celebrating essential workers. Volunteers might play music to celebrate the opening of a community garden. Whatever the gesture, celebrations help us grow stronger together.