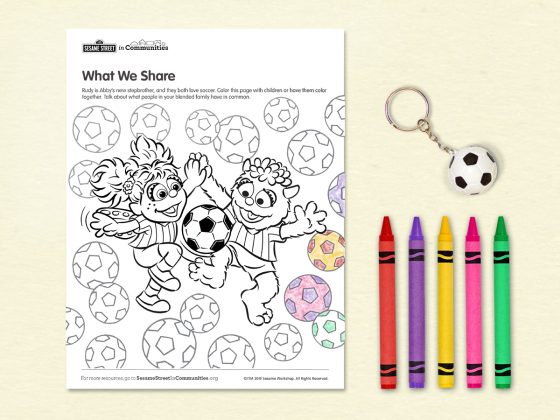 What We Share
A printable page for side-by-side coloring and talking about stepsiblings.
Use this page to start a conversation about relationships with new family members. You might say, "Abby and Rudy have different moms and dads. Now Abby's mom and Rudy's dad have created a new family together, and Rudy and Abby are stepsiblings." Ask, "What do you and [new family member] like to do together?"
As children settle into new family structures, they can benefit from a few moments with each parent. Coloring can be a great way to share a few quiet moments together!