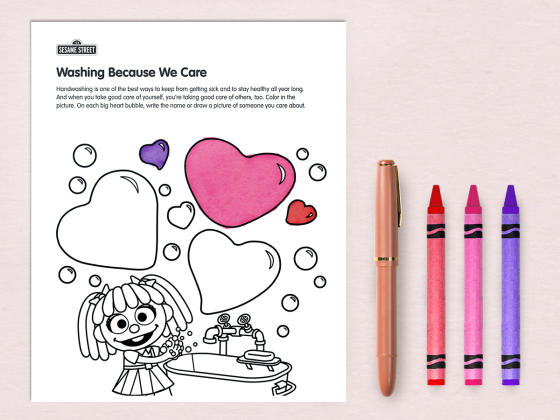 Washing Because We Care
A printable to help children show they care for others.
Elmo and his friends wash their hands with water and soap for at least 20 seconds to stay clean and prevent spreading germs to others. Have children color the printable, then talk about how handwashing is one way to show others we care.
If you don't have access to a printer, you might draw simple heart and circle shapes on a sheet of paper.