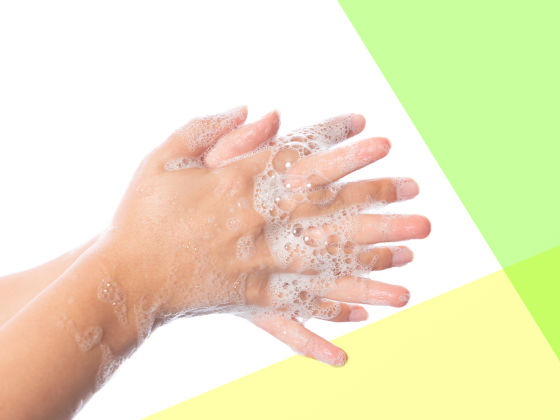 Staying Well During a Health Emergency
An article with healthy strategies for the whole family.
There are several important ways to stay well during a health emergency.
Washy Wash
Wash your hands often for at least 20 seconds. Important times to wash: after you sneeze or cough, before eating, and after using the bathroom.
Make sure children can easily reach the sink, soap, and towels. If soap is not available, use alcohol-based hand cleanser with at least 60% alcohol.*
Have children sing the entire alphabet song twice as they scrub, so they know how long to wash.
Can't Touch This!
Touching your face is normal—humans touch their face an average of of 20 times per hour!**—but keeping your hands away from your face really helps prevent the spread of germs.
Use positive reinforcement to encourage little ones to keep their hands away from their face. Say, "I like that you're not touching your face right now."
Cover It Up
If you need to cough or sneeze, cover your mouth or nose with a tissue and throw it away after using it, then wash your hands. If you don't have a tissue handy, cough or sneeze into the bend of your arm to help keep hands germ-free.
Help children practice coughing into the bend of their arm. Show them how their elbow makes a little corner when they bend their arm and remind them to "cough into the corner."
** School of Public Health and Community Medicine, UNSW Medicine, UNSW Australia, Sydney, NSW, Australia.