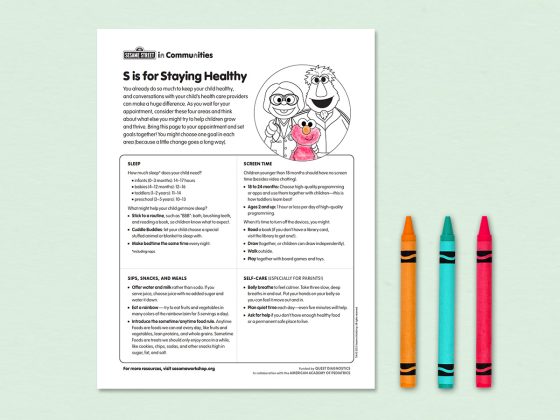 S Is for Staying Healthy
Well visits are an opportunity to talk about how to help children grow and develop as healthily as possible.
A little bit of preparation can help you make the most of your child's well-child visits. Before your appointment, think about any questions you have about your child's health, growth, and development. You can use this printable to organize your thoughts, then bring it to your appointment. Together with your child's provider, you can talk about what's important for your child.
Special thanks to the American Academy of Pediatrics.