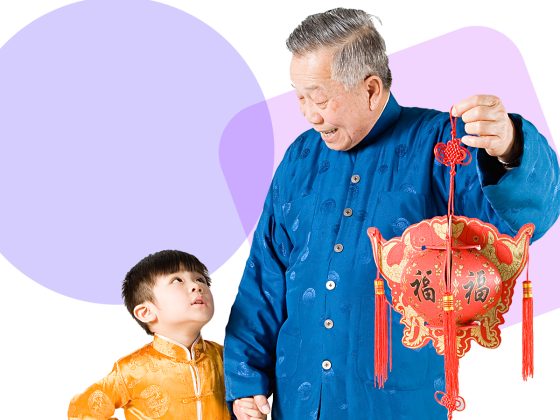 Sharing Talents & Traditions
By sharing family history, traditions, and their own life experiences, grandparents help children build an understanding of their family and the world around them.
Grandparents have many gifts to share. They have life experiences and family history that we all can learn from. They have skills, interests, and hobbies that may be different from our own. Grandparents may also have different opinions and ways of doing things. Celebrating those differences helps children appreciate what makes their family special.
Here are some ways parents can help nurture this special relationship:
Go the Distance: Whether grandparents live near or far, help support regular communication with family updates and caring messages via texts, calls, or video chats.
The Language of Love: Encourage grandparents to share family stories and help explain the family tree. It gives children a sense of belonging and helps them understand where they come from. When grandparents speak a different language, encourage them to teach words and phrases to children.
Talent Show: Ask grandparents to introduce a favorite craft, skill, or music to the grandkids. It may unlock hidden talents and interests the grandkids haven't discovered…yet!
Custom-Made: Sharing life stories, family traditions, and special recipes together can make for lasting family memories. Invite grandparents to talk about family time when they were young, and describe customs that were meaningful for them. It shows them how much you value and appreciate your family history.