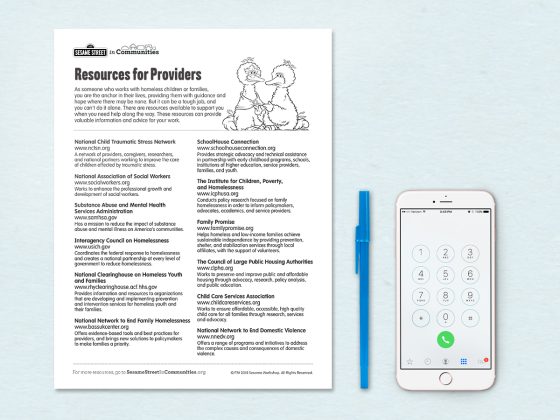 Homelessness Resources for Providers 
There are lots of resources available to help you support children and families.
As a provider, your work in serving families in transition is beyond valuable. You can be an anchor in families' lives, providing them with guidance and hope where there may have been none.
But this can be a tough, tough job. You don't have to do this work alone—there are resources available to support you along the way. Print this page and post it at your desk, or distribute it to other providers.