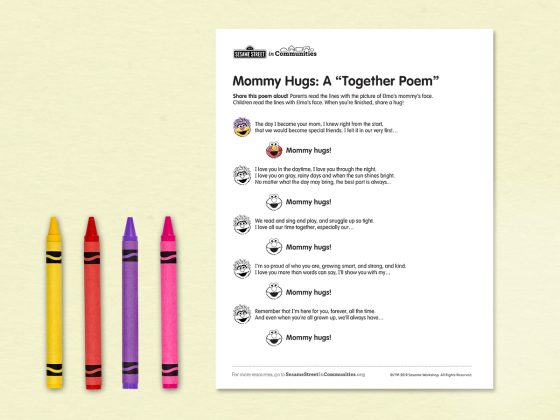 Mommy Hugs: A "Together Poem"
Anytime is the perfect time for a hug with mom!
Print this page and read it together whenever either of you could use a cuddle. Each time you come to the words "Mommy Hug!" get ready to give and receive a hug! Ask children what is special about being together, and create new verses to add to the poem. Read it often to savor the sweet power of hugs.