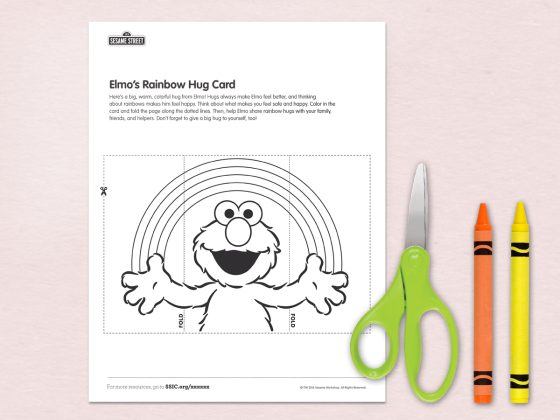 Elmo's Rainbow Hug
Send this loving card to a friend who could use a hug!
Encouraging kids to show love, whether that's saying "I love you," giving a gift, or drawing a picture. Talk to your child about sharing positive feelings and explain, "It makes people feel good to know how much you care."
Decide on a caring friend or family member (or anyone who could use a smile or a hug) to receive Elmo's Rainbow Hug. (Print as many as you'd like.) Invite kids to color the card, cut it out, and give (or send) it to the recipient.