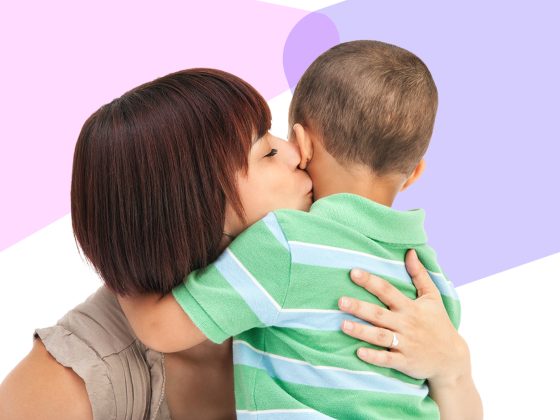 Comforting Your Sick Child
When your little one is feeling under the weather, assure her that you'll always be there to help.
When your little one is feeling sick, support from a caring adult can be a game changer. Special gestures show that you care and that you'll always be there for her. Consider these ideas to help make the hard days a little easier.
Movie Day. Have a special movie day (or night!) on the couch (on in bed!). Settle in with comfy blankets and stuffed animals as you watch the movie of her choice and perhaps share a special snack.
Cool Hugs. If your little one is feverish, put his favorite stuffed animal in the freezer for 15 minutes or more. Then deliver it for a nice chilly cuddle!
Comfy Fun. Create a sick-day fort. Drape a sheet over a table and put some of your child's favorite things (stuffed animals, snacks, books, and so on) underneath.
Menu. If your little one is stuck in bed, create a simple menu listing some food choices, with simple drawings next to each, and invite her to order different options by circling them.
Child in Charge! Give your child a much-needed sense of control by allowing him to take his own temperature, and read the numbers together.