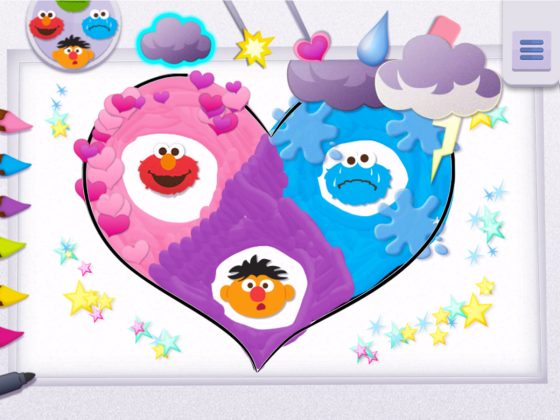 ArtMaker: Draw It Out! Helping Kids Grieve
Comfort a grieving child with these interactive drawing activities.
It can be so much easier to start a conversation when children begin it themselves… without words. Share these open-ended drawing activities and ask children to tell you about what they've drawn. There are five "canvases" to choose from:
Draw What's in Your Heart: Children can show and share feelings or memories that may be just too big for words. 
Make Your Own Journal Cover: Help children create a front cover for a journal, which can become their special place to write and draw feelings and memories.  
Make a Special Meal: Sometimes it's easier for children to start exploring and talking about big feelings by remembering the small things, like sitting down to a favorite meal with their loved one who has passed away. When they're done, you might plan to prepare and enjoy a similar meal together.
Picture This: Children can draw a portrait of their loved one. You can take a turn, too, or work together to complete it.
Show How You're Feeling: To start conversations around this activity, ask, "What is a word that describes how you are feeling?"; "What color is your feeling? What shape? What size?"; "Do you have more than one feeling right now?"; "Which face here shows how you are feeling?"
When children are finished drawing, you can print their work and ask what they would like you to write on the back. Say, "Tell me about what you drew," or "Tell me more about why you drew that." Ask questions and listen closely to their answers. You can even take a turn making art yourself, as children watch!