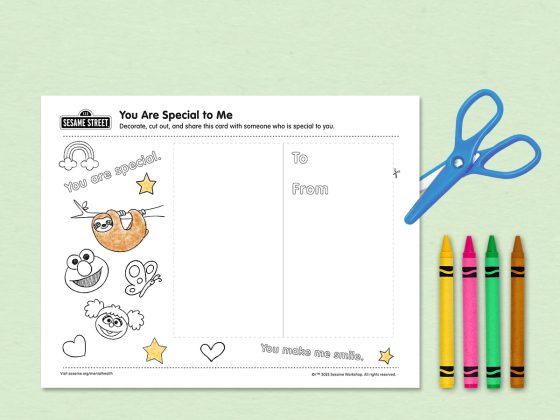 You Are Special To Me 
A printable to share encouragement and kindness with others.
Kind words (and pictures!) of encouragement, comfort, and care can be very meaningful to a child (or grown-up) who is grieving. Invite children to use this printable page to create a card for a grieving friend, family member, or classmate.