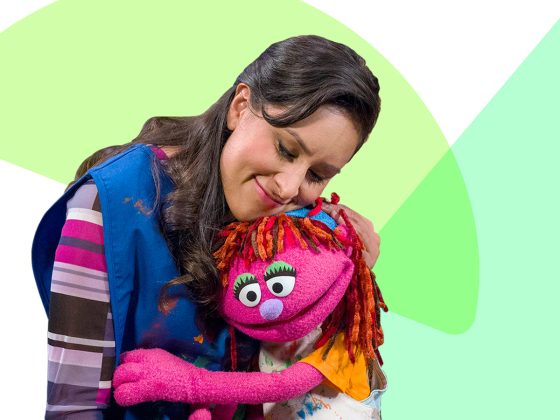 Supporting Children and Families in Transition
Resources to support your work with children and families.
5 million children (ages 0-18) in America—1 in every 30 children—go to sleep without a home of their own each year. Of those 2.5 million, an estimated 1.2 million (about half) are children under six (1 in 18 children under six). Services such as shelters often lack the resources to serve the whole family, so it's hard to fully address the needs of children, in particular the effects of trauma on those children. And providers such as teachers, who do not specialize in the issue, need more resources for helping the vulnerable children in their classrooms.
These resources are for anyone serving children and families, because any child experiencing homelessness is also experiencing trauma. If left unaddressed by caring adults, these traumas can cause toxic stress, depression, anxiety, learning disabilities, long-term health problems, and academic difficulties. Despite these inherent challenges, children and families can be incredibly resourceful and resilient. The most stabilizing force in the lives of these families is the power of relationships with supportive adults like you.
You can build children's sense of security by telling them:
All your big feelings are okay.
You will be taken care of.
This is not your fault; this can happen to anyone.
This is temporary.
"Home" is not just a house or apartment; "at home" is also a feeling of being safe and loved.
There are many people trying to help (social workers, caseworkers, teachers, health care providers, and so on).
And you can let families know:
This experience does not have to mean your child will face permanent negative effects (from being "scarred" or "damaged").
Self-care and staying hopeful are crucial, and so is "family care": going for walks in nature together, laughing or singing songs, cuddling under a blanket, keeping to routines as much as you can, and so on.
You and your family are strong, brave, and resilient—just by getting up each day and trying to change your situation. At the same time, it's normal and okay to be angry and unhappy.
Your current situation—and the label "homeless"—does not define you as a person or as a family. (Note that many families do not naturally label themselves as homeless, but rather name factors such as, "I'm fleeing domestic violence," "My friend kicked me out of her apartment," "I lost my job and we got evicted," and so on.)
---
Special Thanks to Our Advisory Board:
Marsha Basloe, President, Child Care Services Association; former Senior Advisor for the Office of Early Childhood Development, Administration for Children and Families, U.S. Department of Health and Human Services (HHS)
Claas Ehlers, Chief Executive Officer, Family Promise
Alicia Horton, Executive Director, Thrive DC
Barbara Duffield, Executive Director, SchoolHouse Connection
Abra Lyons-Warren, Senior Program & Policy Manager, The Council of Large Public Housing Authorities
Christine Murray, Ph.D., Director, Guilford County Healthy Relationships Initiative
Patricia Rivera, Founder and Executive Director, Chicago HOPES for Children
Candice Stewart Fife, Network Director, Family Promise of Bryan County, Inc.
Aurora Zepeda, Executive Vice President and Chief Operating Officer, Institute for Children and Poverty; Homes for the Homeless/HFH Summer Camps