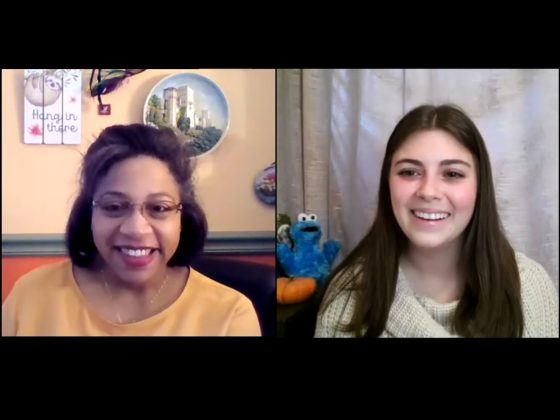 Social Chat: Healthy Habits
Eating well and moving our bodies helps us stay healthy.
Little ones' growing bodies and minds (and older bodies and minds!) benefit from a healthy diet full of colorful foods, and regular physical activity. Caregivers and parents can help children get excited about staying healthy when they incorporate healthy habits into their everyday routines, playfully!
These resources will…
explore some common challenges parents and caregivers face when establishing—and maintaining—healthy habits with children,
and offer strategies and activities to help incorporate healthy habits throughout the day.
Pro Tip: The article Healthy Habits: Tips & Tools for Providers provides related resources and facilitation tips for you to use with FFN providers and parents in your setting.
In this video, provider to family, friend, and neighbor caregivers, Zoraima Rosario-Rolón chats with Sesame's Alex Lupo, about the importance of nutrition and physical movement for young children, and the role caregivers play in helping kids foster a positive relationship with healthy foods and exercise. As you watch the video, jot down any ideas you'd like to remember for later.