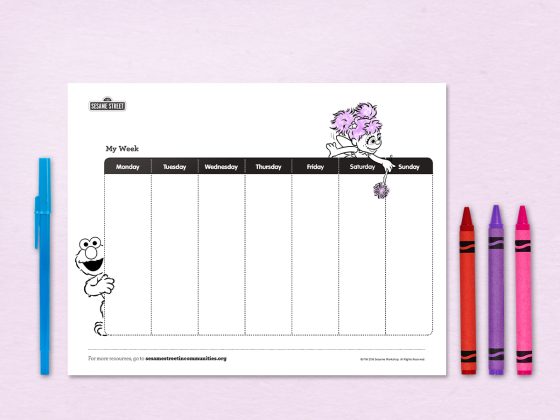 Healthy Habits Calendar
Eating well and moving our bodies helps us stay healthy.
Visual reminders can help adults and children remember to keep up with their healthy habits. Post the calendar somewhere kids can see it every day. Together, fill out the calendar. You might:
Plan ahead and fill out the calendar at the beginning of each week. Ask, "How would you like to get moving this week?", and "What healthy foods would you like to try?"
Fill in the calendar together at the end of each day. Ask, "How did we move our bodies today?" If children realize they haven't exercised yet, say, "Let's move!" and do a quick movement activity, such as jumping jacks, right then and there!
Either way, help kids draw or write the healthy plans for each day. Create a new calendar every week and be sure to celebrate your dedication and accomplishments!