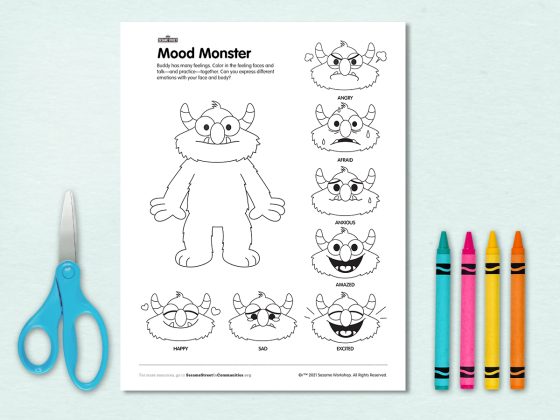 Showing and Sharing Feelings
Naming a big feeling can help children begin to understand it, and later regulate it.
When someone we love dies, we may have big feelings—even many big feelings at the same time. Naming those feelings can help us find ways to cope and feel better. As you color in and cut out this printable, ask questions like, "What color do you think feels like sadness? Why?" and "What kind of face do you make when you are feeling excited?"
Once you have completed the Mood Monster, encourage your child to use it to communicate her feelings with you and others. If your child is having big feelings, ask her to put the face on the Mood Monster that best shows how she feels.