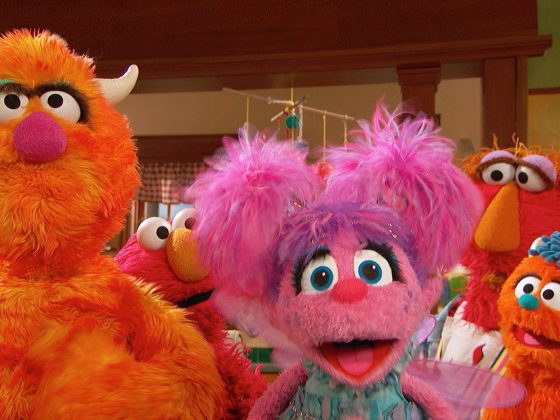 Rudy & Abby: Stepsiblings!
New family relationships can be tricky for children to explain.
Together (as a family if possible), watch Elmo, Abby, Rudy, Freddie, and Louie describe their families. You might ask:
How do Abby and Rudy explain their new family relationships? (Remind children that Abby's mommy married Rudy's daddy, so that makes them stepbrother and sister.)
How are their families the same as ours? How are they different?
You might sing the chorus ("we're a family") to children and invite them to sing along together…especially when the moment seems to call for it.