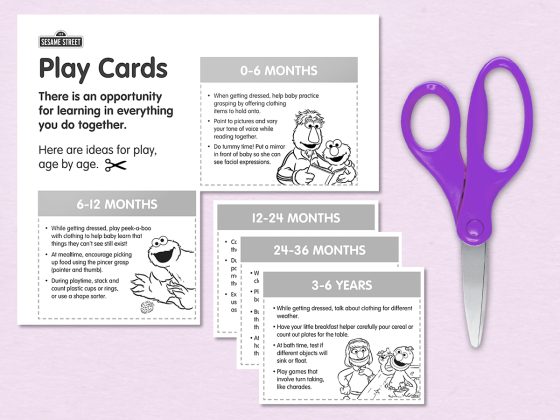 Play Cards
Children love to play—and as they do, we can help them explore the world around them and practice important skills.
There are lots of simple ways you can make everyday routines into play-based learning experiences. These cards offer ideas for play at different ages and stages and can help you spark ideas for playful connections with children in your care.
Remember that play takes practice, too. Try to notice which everyday games your child enjoys most, and repeat them often. Over time, these playful moments may become highlights of your day—bringing joy to you both and helping routines go more smoothly!