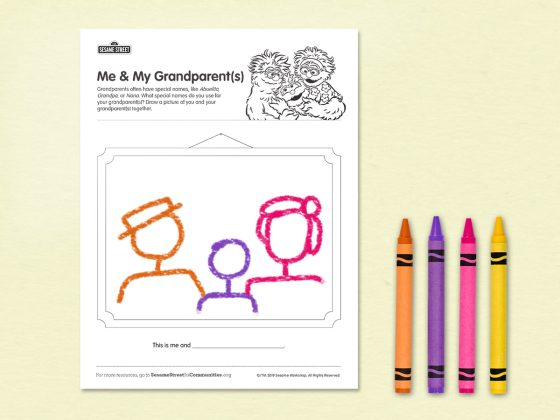 Me & My Grandparents
Celebrating grandparents with a hand-drawn family portrait is a great way to show your love.
Print this page and gather pencils, crayons, or markers and invite children to draw their grandparent(s). You might ask:
What words describe this person?

What does he/she look like?

What do you like to do together?

How do you feel when you do that activity together?
Display the portrait for all to see.