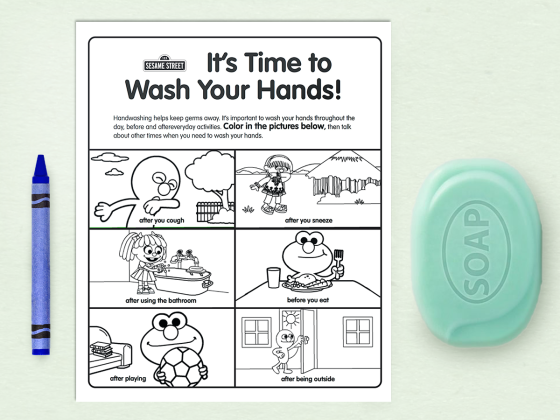 Time to Wash Your Hands!
A printable to help children remember when to wash their hands.
Handwashing helps keep germs away. It's important to wash your hands frequently throughout the day, especially after you cough or sneeze, after playing, after being outside, after using the bathroom, and before you eat. Print this page and invite children to color it in.