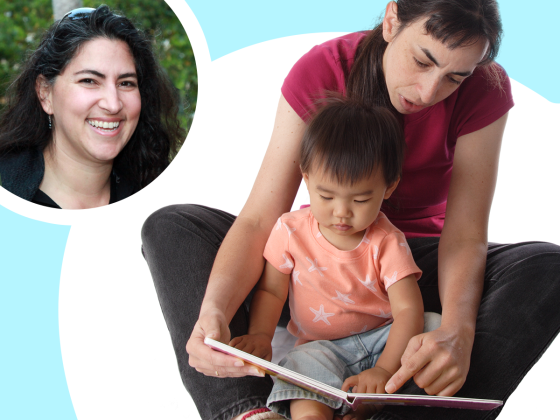 Guest Post: I Wish I'd Known
Reflections from a foster parent.
By Adriana Molina, MS, LMFT and foster parent
Nothing could have prepared us for the experience of welcoming a child into our home except living through it ourselves! Though we asked a lot of questions and took all the required trainings, here's what we know now that we didn't know then:
How important it would be to have a community of support to help manage the process—the challenges and the constantly changing needs of a child in care.
How to partner with biological families, social workers, teachers, and lawyers so they could be the most effective advocates for the little one in my care;
Securing services for my foster child would require more time and energy than I ever thought I had—I felt I would need a new college degree to manage the paperwork and multiple systems, and to work with each child's set of service providers;
Every service a child received would benefit from my participation as well;
In order to have the valuable opportunity to positively impact a child's life, my partner and I would give up a lot of our privacy! From what was inside our cupboards and drawers, to our own relationship, to our childhoods and experiences being parented, all would be assessed and evaluated by every new social worker in service to the child; and
Transitioning to and from visits would require patience, love, and understanding without making assumptions and judgments that could impact a child's access to their family.
Yes, those concrete needs were important and eventually our family figured those out, but there was so much more I wish I'd known:
How to hold and comfort a sick and feverish baby on my lap—how to help her feel safe and comfortable as she came to know and trust me;
When our toddler got scared, how he would allow himself to be soothed;
More about my toddler's history and what he had lived through before we met, so I could tell him how amazing he was and help him create a new chapter in the story of his life; and
As we went through the court process, how to help the judges, the social workers, and others understand the look in her eyes and the need for stability.
Though there's still plenty I don't know, what I do know is how important it is to always start with the child in mind and have that be my compass for whatever challenges come our way.