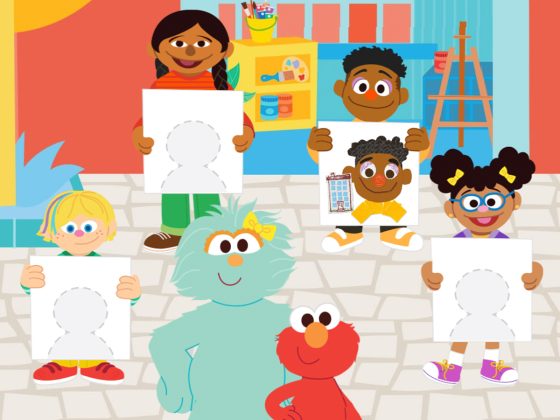 I Am Me
An interactive game to explore identity.
Many military families live with diversity in their communities as some travel around the world and within the United States. It is important for military children to develop language to talk about the diversity in which they live. This interactive game can help families begin conversations about how children might describe themselves inside and outside.
Play the game together with children and ask them questions about the self-portraits they are creating. What are the names of these friends? How did they describe themselves? What do they like? Have you met someone with a similar background?
When it's time to create your own self-portraits, help children describe how they are the same as, or different from, other friends in the Sesame community. After you finish, continue your reflections: Who are other members of your community? How are different from you? How are they the same?