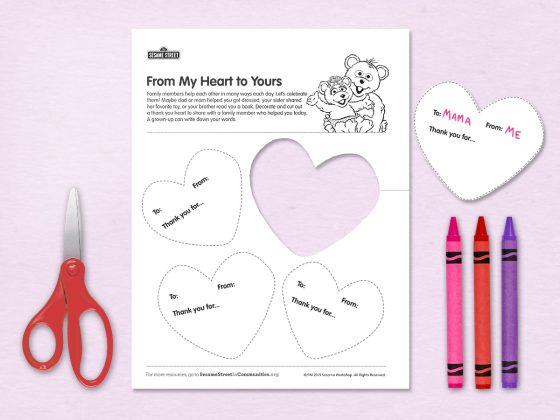 From My Heart to Yours
Create thank-you hearts for loved ones who have helped you today.
Print this page and talk together with children about who has helped them today and write or draw on the hearts. Then help your child cut out the hearts and deliver them, or hide them for the recipient to find. You can model gratitude by completing some hearts yourself.

At your next family meal, take turns sharing one way someone else at the table helped them today.