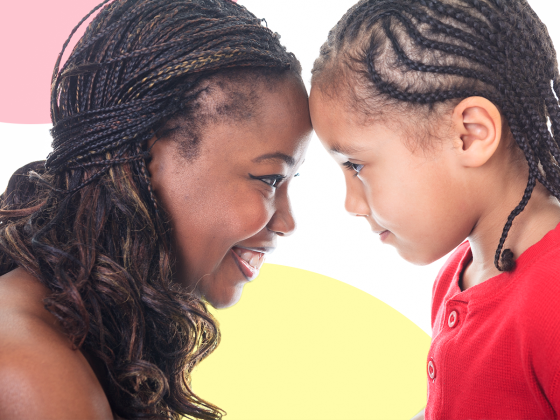 Changing the Labels
Use postive, supportive words to describe children.
Labeling kids often cuts off great opportunities to support them and build on their strengths. For instance, thinking of a child as "energetic" versus "wild" can inspire planning for more structured ways to provide physical activity, such as a weekly gymnastics class. Consider these alternatives:
Instead of "demanding" or "fussy," try thinking of your child as "knowing what she wants and being able to express it." Try saying "I'm listening to you. Please use your words so I can help you."
Instead of "loud," try thinking of him as "full of life" or "full of energy." Try explaining the difference between "inside voices" and "outside voices" and encourage lots of outside noise!
Instead of "bossy," try thinking of her as "determined" or "a leader." In a challenging moment, you might say, "I see you have an idea about how to get things done. Can you explain a little about what you're thinking? What's the best way right now to get others to listen to your suggestions?"
Instead of "dramatic," try thinking of him as "soulful." Kids may express big feelings in big ways, and some are more overwhelmed by these waves of emotions than others.
Instead of "clingy," try thinking of her as "loyal" and "loving." You can reassure her that you love her and will always come back for her when you have to separate.
Instead of "fearful," try thinking of him as "careful" or "cautious." Remind him you'll help keep him safe and that it's okay to try new things.
Instead of "shy," try thinking of her as "peaceful" or "thoughtful." In a new social situation, you might say, "Oh, look, you can make some new friends. I'll help you find a way to play together."