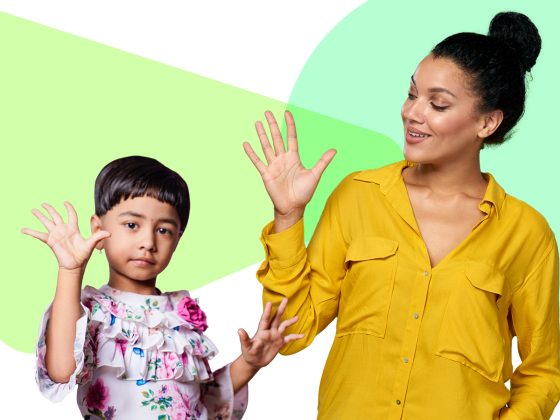 5 Big Ideas 
An article about five themes that help children learn about themselves, others, and the world.  
Caring adults naturally want children to be ready for—and to succeed in—school and life. As you think about children's success in the classroom, it's helpful to remember that being ready for school also means having good communication and interpersonal skills, being able to solve problems, and being confident and motivated. You can help children develop the skills that allow them to do so, even in the face of challenges.   
Here are five ideas to guide you as you help young develop a positive and healthy identity about themselves, one another, and the world around them.  
Curiosity: Let kids know it's good to be curious and ask questions—it's how we learn! Encourage them to ask questions about ways in which we are different from others.   
Character: Little ones are constantly learning from your example. You can model values such as honesty, empathy, responsibility, persistence, and so much more.   
Conversation: Talking openly and honestly with children about who they are on the inside and the outside—and how everyone is unique—helps children understand and respect differences. Language has power!  
Community: Whether it's within the context of their town, city, or classroom, young children are beginning to understand that communities are of groups of people that live, work, and play together. Schools and classrooms are communities, too! "Community" also means a group of people who have similar experiences, interests, and traditions. 
Celebration: Together, we can enjoy exploring the ways in which we are all unique, and ways in which we are all the same. We can also celebrate the idea that children can lead a new way of thinking… and help us all to imagine a better world.