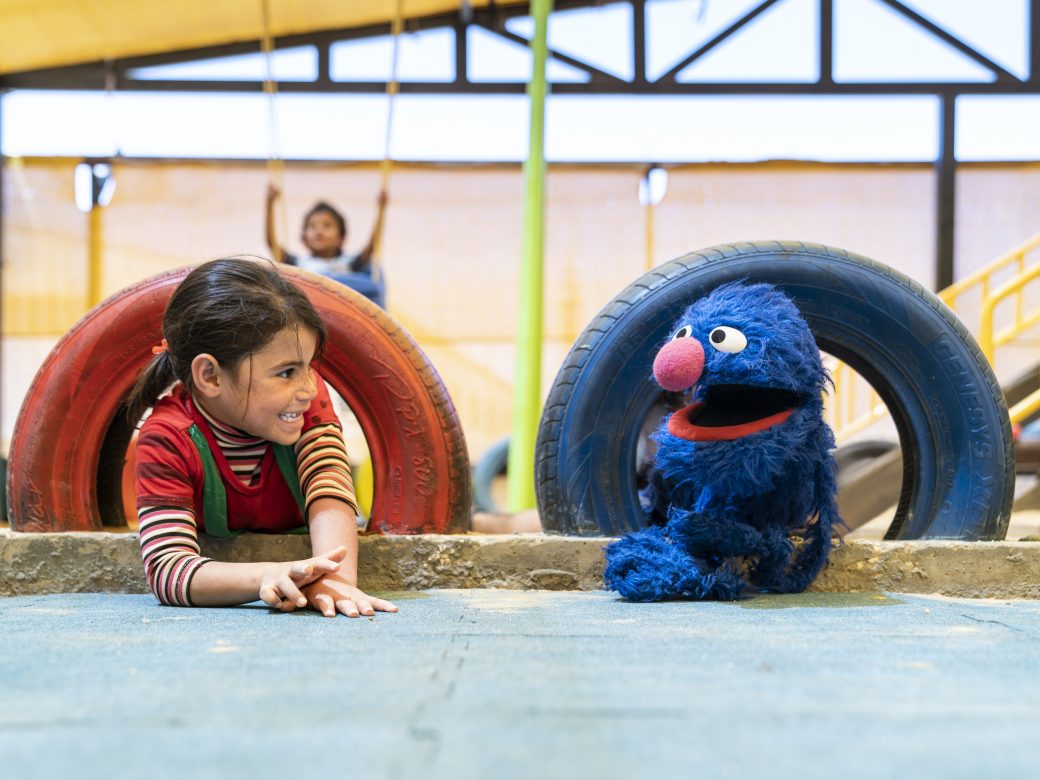 Using Data and Evidence to Improve our Reach, Quality, and Impact
Sesame Workshop and its partners contribute rigorous, practical evidence about how to best reach children affected by crisis with quality programs, drawing on more than 50 years of experience building a research-informed approach to creating engaging content.
Grounded in the tested Sesame Workshop model, which relies on an iterative and collaborative process between education specialists, production experts, and research teams, Sesame Workshop uses a combination of needs assessments and formative research to elevate the voices of young children and their families. We then employ a variety of approaches to analyze media and technology landscapes to understand how best to deliver our content at the last mile. Centering the experiences, needs, and voices of children and families maximizes the effectiveness and educational impact of our programs, while ensuring that the content remains engaging and relevant.
Implementing partners from a variety of sectors integrate and use our educational media and materials in direct services, both in-person and remote. We prioritize learning from implementation and monitoring to reach more children and make programs more relatable and impactful. We also partner with a range of evaluators to generate evidence of our impact and potential for scale.
See here for upcoming research on supporting Early Childhood Development in Crisis Contexts around Ahlan Simsim and Play to Learn.