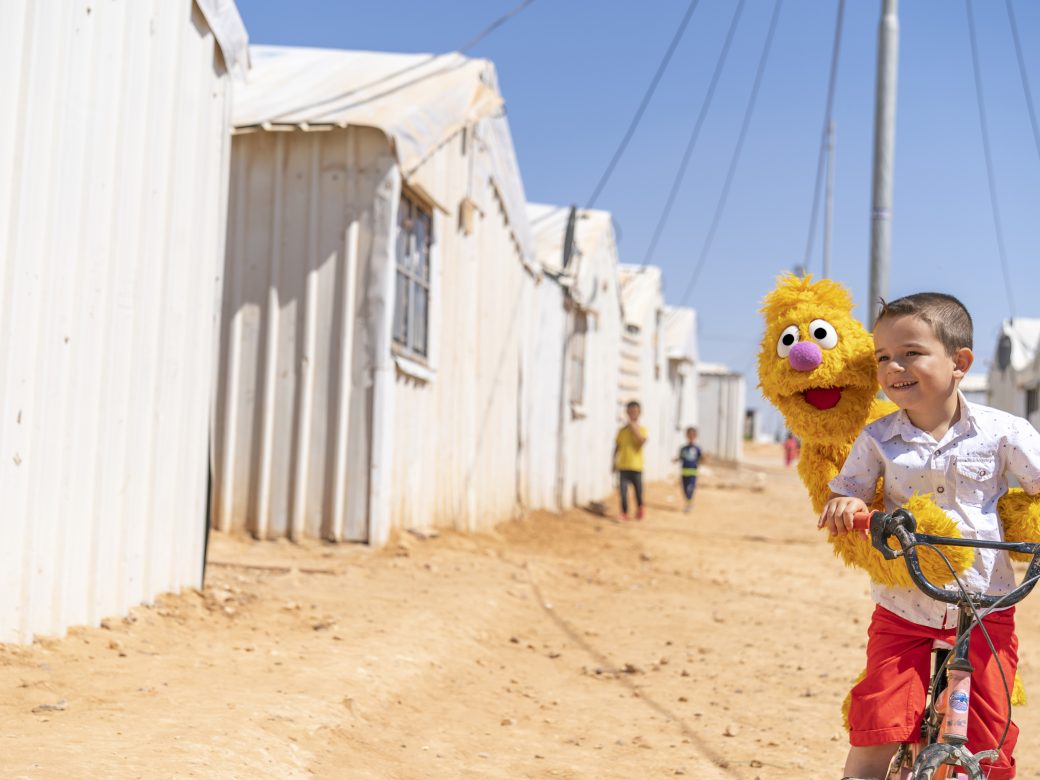 Learning Resources for Families Affected by Crisis
Support to improve foundational skills, health, safety, and relationships.
Welcome Sesame focuses on four outcome areas for children, families, and educators: improved foundational skills, improved health outcomes, increased safety and protection, and improved capacity to build strong and responsive relationships.
This specific, measurable set of outcomes was determined through a participatory process involving on-the-ground stakeholders. Conflict sensitivity, playful learning, inclusion of marginalized populations, and gender equity are crosscutting themes throughout all that we do.
We carefully tailor our content to meet the unique needs of our target audiences, both in terms of curricular goals and distribution platforms. In crisis settings, we balance the need to support literacy and numeracy (often in settings where access to education is frequently interrupted) with other vital outcomes such as social-emotional learning and executive functioning skills that can help children and families navigate adversity.
Our content is always shaped through our formative research process, which allows children, caregivers, and educators to engage with multimedia materials and provide feedback to inform improvements. Whenever possible, monitoring and evaluation activities allow us to assess our successes and lessons learned and to continue to refine our work. And much of our content is reviewed by global advisors for local relevancy, so resources can be translated and dubbed into local languages as needed.
We tailor delivery and distribution models to reflect the realities of each context. When families have access to broadcast television and the internet, content is distributed through television or other digital learning platforms, including via apps such as WhatsApp. In some contexts where internet access is expensive but smartphone usage is high, free local WiFi devices provide access to content. Where access to media is limited, we make sure our content still reaches children and families directly, including at mothers' groups, child-friendly spaces, schools, homes, and health centers. In-person games, facilitated tablet use, video screenings, storybooks, posters, phone calls, and more bring these playful early learning opportunities to children around the world.