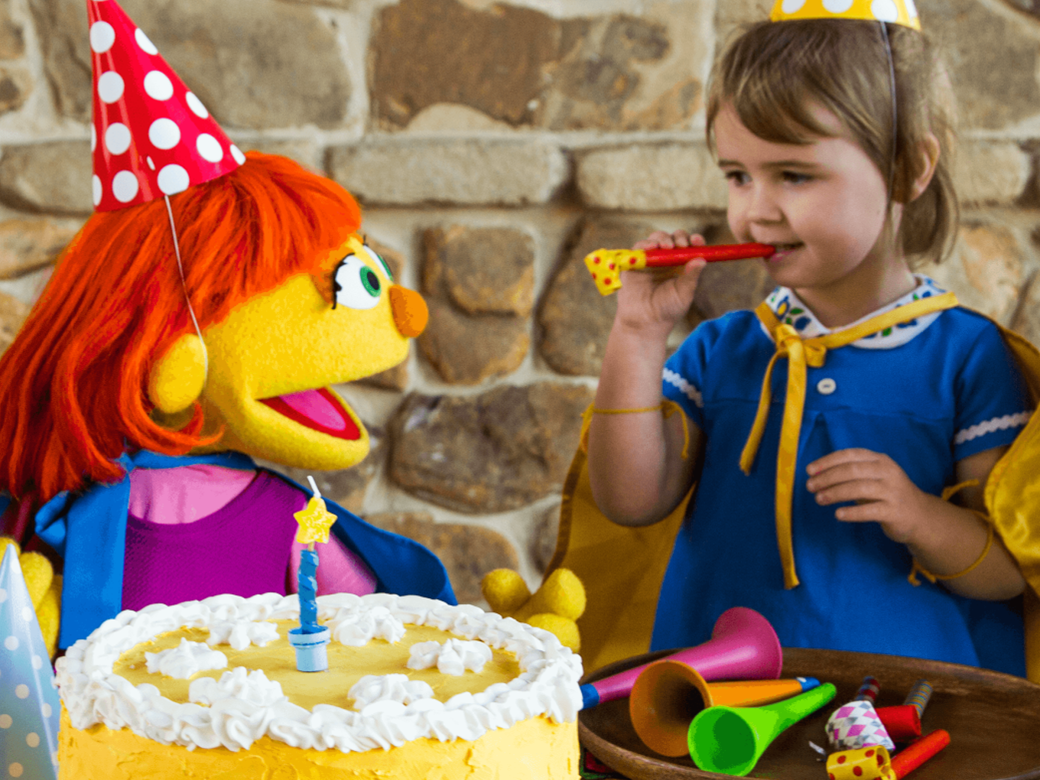 Autism Initiative
Celebrating and supporting kids with autism and every child.
Every child experiences the world differently. And all children have something to contribute — unique perspectives and talents that help make the world a richer and more interesting place.
Sesame Street and Autism: See Amazing in All Children is an initiative dedicated to showing that all children — autistic and neurotypical alike — are amazing in their own ways
Developed with input from people with autism, parents, and providers who serve the autism community, See Amazing in All Children offers families free bilingual tools and tips to manage common challenges, simplify everyday activities, and grow connections and support from family, friends, and community.
1 in 36
In the United States, an estimated 1 in 36 children is identified with autism spectrum disorder (ASD) today.
Meet Julia
Julia is a four-year-old Muppet from Sesame Street with red hair and bright green eyes who loves to draw and play tag. She has autism, which friends like Elmo and Abby Cadabby will tell you means that sometimes she does things a little bit differently, in a "Julia sort of way." She has quickly become a beloved part of the Sesame Street gang, appearing in episodes throughout each season
Our Impact
An impact study from Georgetown University Medical Center and Children's National Health System showed that parents of autistic and non-autistic children alike benefited from our materials, from increased knowledge to greater acceptance to, for parents of autistic children, more hope about involving their child in their community.
But the most touching marker of Julia's impact has been the overwhelming response from the autism community and beyond. Parents say their autistic children have more playdates because of Julia. Teachers report that their students are more inclusive in their play. One mother told us that she used a storybook about Julia to explain to her daughter that she, too, has autism. Her daughter responded, "So I'm amazing too, right?"
Looking Ahead
We're committed to supporting autistic children and their families. Each year, we add more research-based content to the See Amazing library. Internationally, Julia is making a difference in places like Australia, Bangladesh, Japan, and Mexico. Together, we'll keep working to reduce the isolating stigmas and misconceptions that still surround autism, because every child is amazing.
Major Support Provided By
Generous Support Provided By