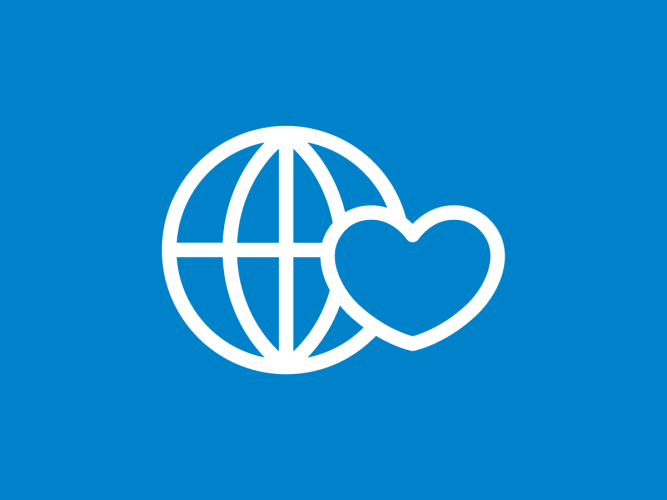 Sesame Workshop Builds on Success of Julia, First-ever Autistic Muppet, with continued Commitment to Autistic Children & Their Families
Special Episode to Air on HBO and PBS KIDS, Along with New Bilingual 'Sesame Street and Autism' Resources Introducing Julia's Family
New York, NY — (April 2, 2018) Sesame Workshop marked Autism Awareness Day today by announcing the next phase of the Sesame Street and Autism: See Amazing in All Children initiative: an expanded set of resources for the autism community and a new episode centered on Julia, the first Sesame Street Muppet with autism. One in 68 American children is diagnosed with autism, and nearly every family and community is affected in some way. Building on Julia's successful television debut in 2017, today's announcement signals Sesame Workshop's vibrant ongoing commitment to increase public understanding of autism while continuing to serve autistic children and their families.
Complementing the new resources, HBO and PBS KIDS will host the premiere of a Julia-focused Sesame Street episode in honor of Autism Awareness Month, on April 9. In the episode, titled "Shape Hunt," Julia plays a shape-spotting game with her friends Abby Cadabby, Cookie Monster, and Grover. Two groups search for different shapes in everyday objects around Sesame Street, and Julia uses her unique perspective to find shapes no one else notices. The episode celebrates Julia's individual talents and models inclusion by showing that she is an important part of the Sesame Street gang.
The new resources released today include:
Launched in 2015, the Sesame Street and Autism: See Amazing in All Children initiative has been developed and expanded in consultation with over 250 organizations and experts within the autism community, and it's having a meaningful impact. A recent nationwide reach and awareness survey revealed that approximately 1 in 2 adults (52%) in America had heard of Julia; the percentage is significantly higher (77%) among parents of young children with autism. Sesame Street and Autism: See Amazing in All Children has generated more than 2.5 million page views across 600,000 users, and hundreds of thousands of print and digital copies of the We're Amazing 1, 2, 3! storybook are used by educators, service providers, and families nationwide. Sesame Street was recently nominated for several Daytime Emmys, including for Outstanding Preschool Children's Series and Outstanding Writing for the 'Meet Julia' episode, and Outstanding Special Class Short Format Daytime Program for the Twinkle Twinkle Little Star video featuring Julia and Elmo.
"Seeing the difference that Julia has made since her debut on Sesame Street has been heartwarming, and we're thrilled to expand our commitment to the autism community with new resources that can make a real difference in the lives of children and families," said Sherrie Westin, Executive Vice President for Global Impact and Philanthropy at Sesame Workshop. "Sesame has long celebrated the uniqueness of every child as well as what all children share in common. Julia has shown that all children, autistic and neurotypical alike, are amazing in their own ways."
Since her debut last year, Julia has touched the lives of millions of children and families around the world. The first international Julia Muppet was introduced this year in Japan, where she appeared in a nationally televised prime time show on NHK and is serving as the face of Japan's autism awareness initiatives. Julia will also be at the heart of a new diversity and inclusion curriculum that will be taught in Japanese public schools this fall. Beyond Japan, the "Meet Julia" episode has aired in the UK, Mexico, Singapore, Australia, and New Zealand and garnered more than 2.2 million YouTube views to date.
Adding to the wide range of Sesame resources available to children and families, Sesame Workshop's partners have made commitments to providing autism-friendly experiences. Sesame Place was recently distinguished as the first theme park in the world to become a Certified Autism Center, completing staff-wide autism awareness and sensitivity training, adding quiet spaces for children and families, and providing robust pre-visit planning resources that provide insight on how children with sensory processing issues may enjoy each attraction. Beaches Resorts was among the first to commit to creating a safe, fun, and comfortable experience for autistic children and their families, and each of their resorts' Kids Camps and its early childcare staff have completed the necessary training to become Certified Autism Centers.
The Sesame Street and Autism: See Amazing in All Children initiative is made possible by generous philanthropic support from American Greetings and Kristen Rohr, as part of Sesame Workshop's mission to help all children grow smarter, stronger, and kinder. As Sesame Workshop continues our commitment to the See Amazing initiative, families and fans will have a unique way to contribute – a Kickstarter-funded campaign, launching on April 9, to create an additional storybook and supporting materials that tackle the important topic of bullying.
About Sesame Workshop
Sesame Workshop is the nonprofit media and educational organization behind Sesame Street, the pioneering television show that has been reaching and teaching children since 1969. Today, Sesame Workshop is an innovative force for change, with a mission to help kids everywhere grow smarter, stronger, and kinder. We're active in more than 150 countries, serving vulnerable children through a wide range of media, formal education, and philanthropically-funded social impact programs, each grounded in rigorous research and tailored to the needs and cultures of the communities we serve. For more information, please visit www.sesameworkshop.org.
Press Contacts
Hallie Ruvin, Sesame Workshop
Hallie.Ruvin@sesame.org
212-875-6344
Alicia Durand, Sesame Workshop
Alicia.Durand@sesame.org
212-875-6223