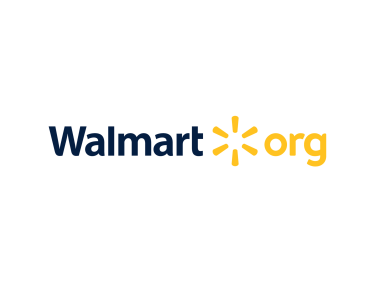 The Walmart Foundation
The Walmart Foundation provided major support for a Sesame Workshop healthy eating and nutrition education initiative.

The Walmart Foundation funded the development of a Sesame Workshop healthy eating initiative designed for families with young children, ages birth to five, and their providers. 
The multimedia, bilingual (English and Spanish) initiative launched in May 2022 with the goal of fostering healthy eating practices, increasing nutritional literacy, decreasing obesity, and reducing the stigma of food insecurity in order to increase parents' engagement with food assistance programs. Videos, printables, articles, and a storybook build children's and parents' knowledge around healthy food habits as well as awareness of food and its sources.
Integrated into the initiative are partnerships with health systems and pediatric health care providers to champion healthier food for all, regardless of race or income level. These collaborations are to help providers, especially health care providers, build resilience within their communities. The initiative equips providers with tools, including professional development resources and materials to distribute and display, to engage families and to amplify their efforts around nutrition education in the pediatric setting.