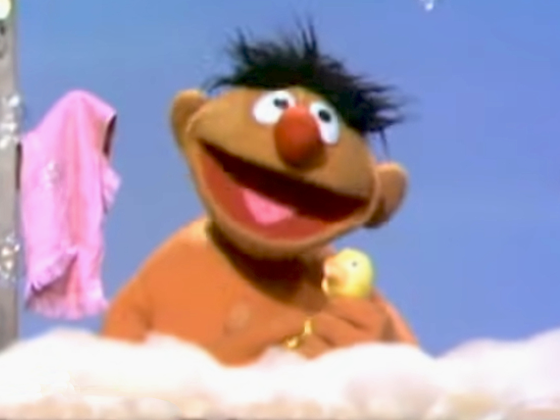 Ten Classic Sesame Street Songs to Take You Back to the 1970s 
Sesame Street has been helping children everywhere grow smarter, stronger, and kinder since its premiere in 1969. In addition to introducing audiences to a diverse and delightful cast of monsters, people, and furry and feathered friends, the show has gifted us with some of the catchiest and most recognizable tunes of the past few decades. Whether you watched them live as a child in the '70s or caught these classics as reruns in the '80s and '90s, these ten Sesame Street songs are sure to hit you with a heavy dose of nostalgia.
10. Ladybugs' Picnic
How many ladybugs came to the ladybugs' picnic? Seventies kids know the answer is 12. Animated songs and sequences were a staple of early Sesame Street, and this gem, performed by folk singer Jim Kweskin in 1971, is pure magic. So, when a ladybug appears in a 2001 segment of Elmo's World, noting that he's going to be late for a picnic, you'll know exactly where he's off to…
9. ABCD Disco
Since airing in 1979 as part of Season 11, this funky twist on a classic has become a classic in its own right. After all, there's nothing more '70s than Grover taking to the floor in a white suit as a disco ball spins overhead, á la Saturday Night Fever. Wanna dance?
8. Doin' the Pigeon
The '70s were known for some iconic dance moves, and Bert is nothing if not a trendsetter. Inspired by his love for one of the most underappreciated species of bird, Bert (with a little help from iconic Sesame Street composer Joe Raposo) created his very own song and dance. Go ahead, do the Pigeon!
7. Pinball Number Count
These 11 mesmerizing animated segments featured vocals from legendary '70s girl group The Pointer Sisters and aired repeatedly between Seasons 8 and 33. Undoubtedly, they helped many a member of Gen X learn to count to 12. Fun fact: since its debut in 1977, the Pinball Number Count song has been sampled by the likes of Janelle Monáe, Talib Kweli, T-Pain, and The Avalanches.
6. "I Love Trash"
If you're old enough to remember a time when Oscar the Grouch was orange instead of green, congratulations: You're a part of the lucky bunch that got to experience the magic of Oscar's "I Love Trash" song in real time. Since its debut in 1970, the song has gone on to become Oscar's signature, and has been performed by the likes of Josh Groban, Jack Antonoff, and Steven Tyler. Still, we think Oscar did it best. Now scram!
5. ABC-DEF-GHI
There's no one quite like Big Bird. Everyone's favorite 8-foot-2-inch 6-year-old sure was surprised when he learned that this mysterious 26-letter word was actually the alphabet, and not pronounced "ab-ca-def-gi-jeckle-mi-nop-kwer-stoov-wix-iz." Can you spell I-C-O-N-I-C?!
4. C is for Cookie
Though choosing a favorite song from Sesame Street may be nearly as hard as choosing a favorite type of cookie, this '70s anthem – another Joe Raposo hit – remains a staple for a reason. After all, C is not just for Cookie… it's also for Classic!
3. People in Your Neighborhood
Seventies kids will remember learning all about the different kinds of people in their neighborhood through this recurring segment with Bob McGrath. The first rendition of the song dates all the way back to Season 1 and features a postal worker and firefighter. Since then, the song has continued to be sung by the likes of Sesame Street regulars Gordon, Olivia, and Maria, as well as by special guests like Ben Stiller and Jon Batiste.
2. "(It's Not Easy) Bein' Green"
It's not easy being a timeless classic, but this song is! This tearjerker has withstood the test of time, not just because it's Kermit's signature, but because it taught multiple generations of children (and adults!) that there's nothing better to be than yourself. Originally written for Kermit by Joe Raposo, the song has been covered by stars like Frank Sinatra, Van Morrison, Andrew Bird, and Diana Ross, to name a few.
1. Rubber Duckie
Ernie's anthem, written by Jeff Moss and first performed on Sesame Street in 1970, became a surprise hit, reaching number 16 on the Billboard Hot 100, and even getting nominated for a Grammy Award. It's since gone on to be synonymous with bath–time everywhere. Oh, "Rubber Duckie," we're awfully fond of you, too!