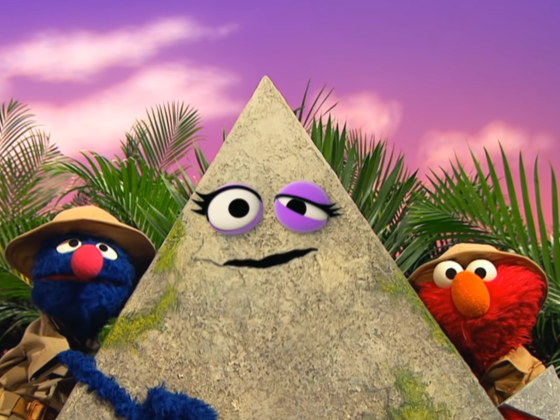 Four Times Grover Understood the Assignment – and Four Times He Did Not
Since his debut in the first season of Sesame Street, Grover has endeared himself to millions with his big smile, confidence, and can-do attitude. Whether he's Super Grover; Waiter Grover; or simply your loveable, furry old pal, Grover is always eager to help… even when things don't quite go as planned. In honor of our favorite eternal optimist, here are four times Grover understood the assignment – and four times he did not!
When he selflessly demonstrated the difference between near and far…
But he didn't get very far as a taxi driver.
When he served some truly fast food…
But he only served one piece of spaghetti.
When he generously helped a cow down the stairs…
But he could not help when Judy's grocery bag broke.
When he and Rosita taught us all about triangles…
But he couldn't quite grasp the concept of a pyramid.
When he understood that he was the Monster in the Mirror…
But not that he was the Monster at the End of the Story!
Keep on trying, Grover! We love you.