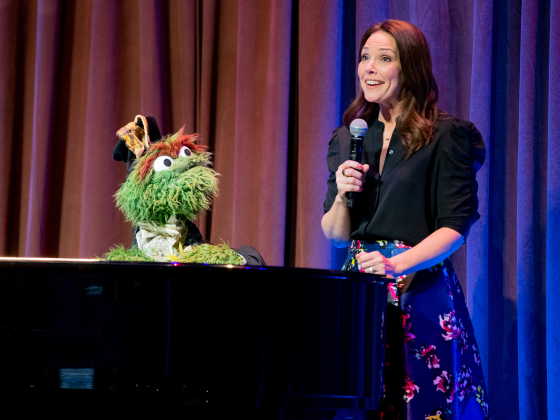 20th Sesame Workshop Benefit Celebrates Sunnier Days Ahead
The Annual Dinner featured host Erica Hill and special guests John Oliver and Renée Elise Goldsberry.
Sesame Workshop held its 20th Annual Benefit Dinner at Cipriani 42nd Street in NYC on the evening of Wednesday, May 31. The event's theme was "Sunnier Days Ahead," highlighting the Workshop's recently announced multi-year commitment to the emotional well-being of children and families in response to the growing mental health crisis for young children.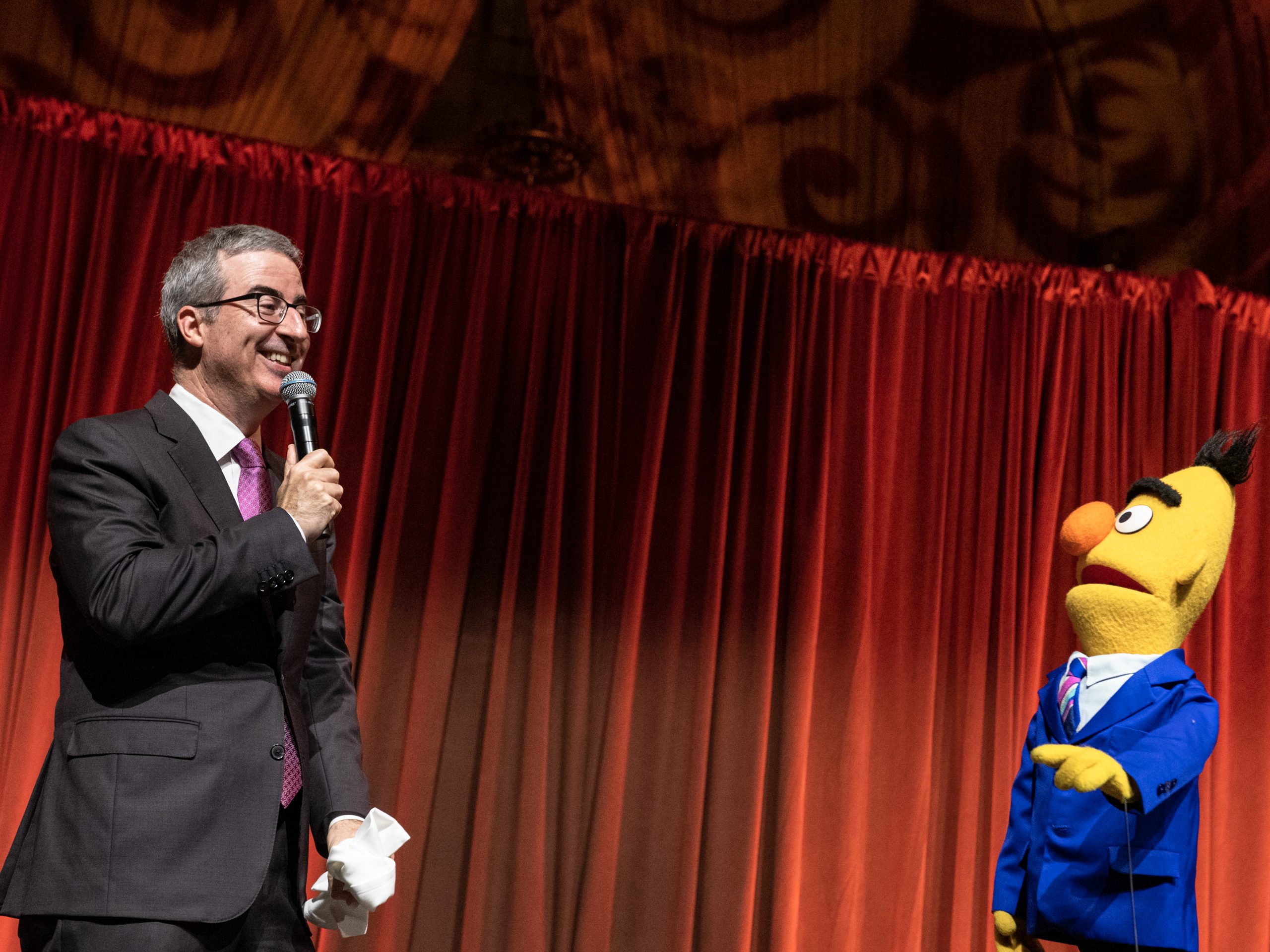 Bank of America was honored with the Civic Leadership Award for its commitment to breaking down the stigma associated with mental health distress and its industry-leading focus on employee emotional wellness. Bank of America's Chief Human Resources Officer, Sheri B. Bronstein, accepted the award.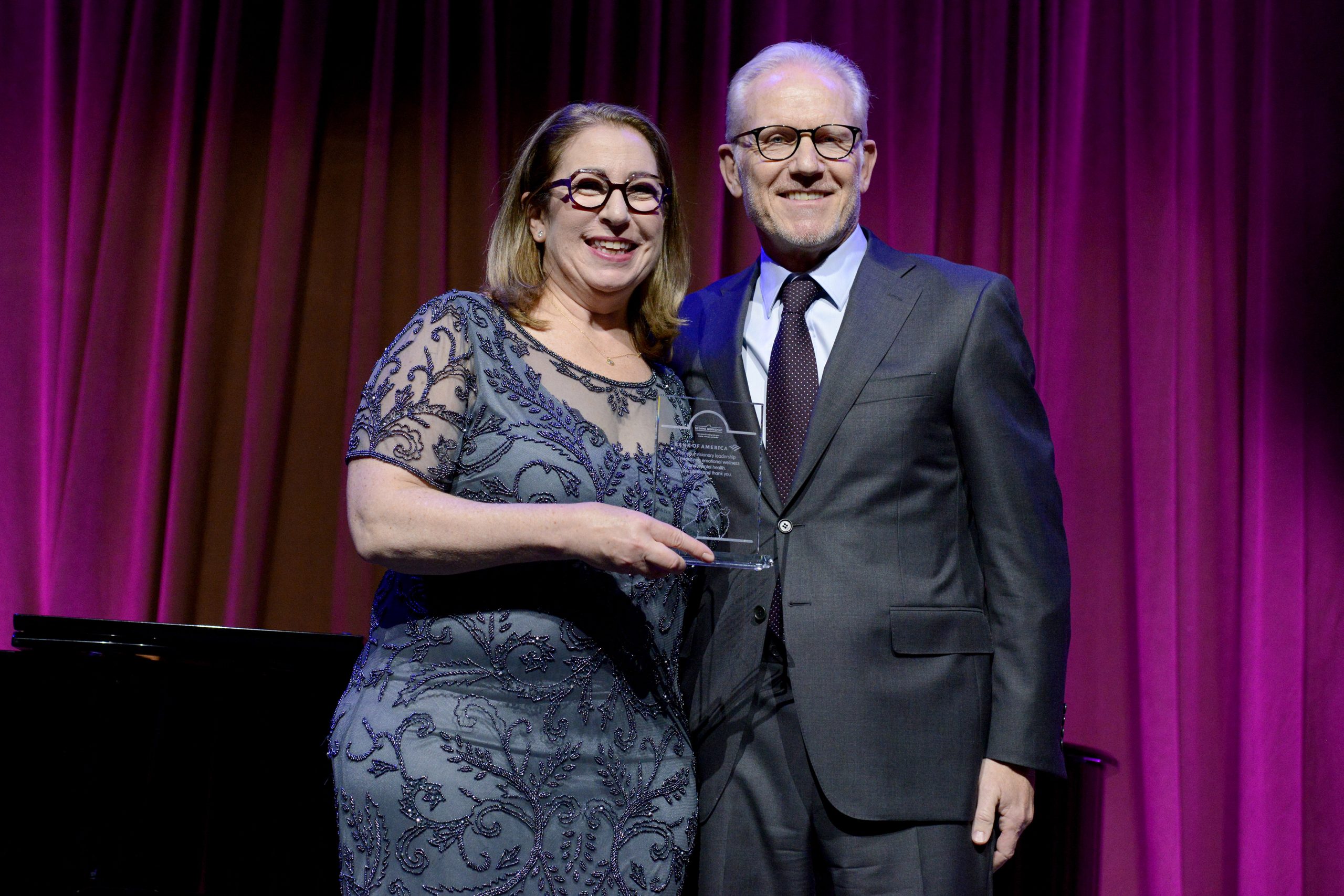 Sesame Workshop's President, Sherrie Westin, was also honored for her 25 years of dedicated service to the Workshop. After a glowing tribute from Elmo, Abby, Grover, and the Count and a video featuring admirers from Oprah Winfrey to Michelle Obama, Sherrie took the stage to thank her "amazing, talented, dedicated" colleagues and remarked,
"The thing I am reminded of every year, as you saw tonight is the prescience of Joan (Ganz Cooney) and Lloyd (Morrisett) to prove that you could use media to reach less advantaged children and give them the tools they need to thrive. And if you fast forward 54 years – a global pandemic, more displaced children than ever before, mental health crisis – the need for our work has never been greater. And to have the opportunity to just play some small part in carrying on that legacy is truly such a blessing."
The evening featured special appearances by John Oliver and the Sesame Street Muppets as well as a musical performance by Tony Award-winner Renée Elise Goldsberry. In addition, two new videos were debuted, visibly moving audience members with children's voices and powerful imagery of Sesame's work around the world.
The benefit raised $3.3M to support Sesame Workshop's mission to help children everywhere grow smarter, stronger, and kinder – including through social impact work that meets the critical needs of children around the world. The Workshop's new focus on the emotional well-being originated in response to the growing mental health crisis for young children and kicked off in May with Mental Health Awareness Month. The multi-year initiative includes a wide range of activities and engaging content that will provide strategies to support all families – from celebrating joyful everyday moments and helping children learn the essential skills they need to understand and manage their feelings to supporting parents and community providers in understanding the importance of recognizing signs of possible emotional distress.
Help Prepare the Next Generation to Build a Better World
Make a gift today and help us transform how the world supports children, wherever they may be, for generations to come.
Donate Today