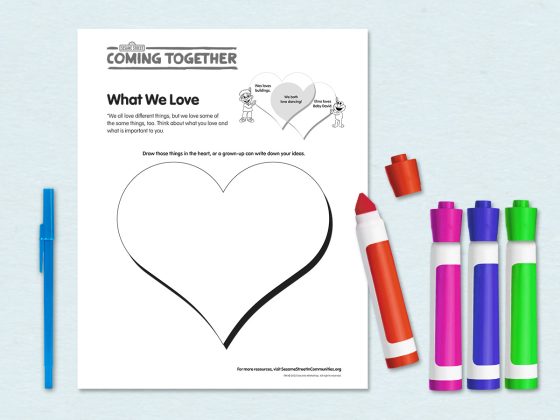 What We Love
A printable about how we are different and what important things we share.
We hold so many feelings and beliefs deep in our hearts. We may share parts of our identity with others, or we may have very different values and interests. Young children are beginning to understand that what's important to them may not be as important to someone else. Not only is it important to respect others who do not look, speak, feel, or think the same as us, differences are what make the world interesting.
Print this page and point out that how Wes and Elmo each love different things, but also some of the same things. Encourage children to think about what they love and what is important to them, then draw one or more of those things in the heart (or you can write down their ideas).