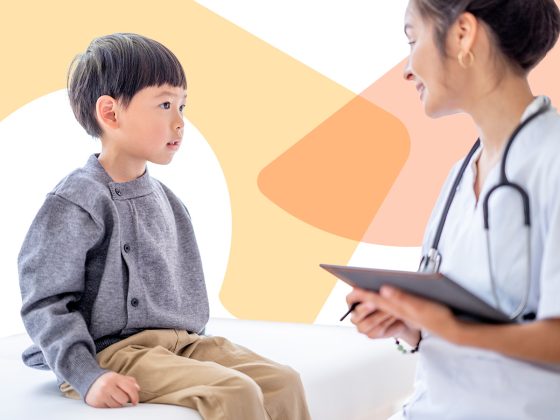 Using the Resources: Health
Every child and family deserves to thrive and be as healthy as they can be.
Every child and family deserves to thrive and be as healthy as they can be. Besides physical health, wellness also means a healthy mind, strong connections with others, and being empowered to get the help one needs. But it's tough to raise healthy children alone. It's brave to reach out for help—it takes a village to raise a healthy child, so here are resources for every child's "healthy teams"—parents, family members, health care providers, educators, and children themselves.
As a health care provider, you're all too aware of the health inequities experienced by populations that have been historically under-resourced, have experienced racism and discrimination, or have special needs or differing abilities.. and the effects those inequities can have.
When there is health equity, everyone—regardless of their circumstance—has the opportunity to be as healthy as possible. Yet there are clear disparities among families who are living in households with lower incomes, whose circumstances (or social determinants of health, SDOH) can contribute to poorer health outcomes—both physical and mental—over a lifetime.
These health inequities were heightened by the pandemic, as families' routines were even more seriously disrupted. While most children didn't experience serious health issues because of COVID-19, they were deeply affected in any ways, including by social isolation, economic effects, or the illness or death of a parent or caregiver.
But there's good news. You have the power to make a difference in the health care outcomes of kids and their families, by strengthening communication and offering support and resources.
The materials on this page can help you connect with all families to reinforce healthy mindsets and routines to improve their wellness. It's all about supportive communication with parents and working as a team of care around the child, while making it a priority to address the health of the family as a whole. You can be that crucial link families need to stay healthy in body and mind.
When meeting with families, you'll want to screen for strengths as well as risk factors, if you don't already: Do they ever have trouble getting enough healthy food onto their family's table? Do they have a permanent place to live? You can help with by directing them to local resources. A lot of preventative care happens in these conversations. Social determinants of health include:
safe housing and transportation

access to healthy foods

access to safe playgrounds or outdoor spaces in which children can play and move

clean air and water

education and job opportunities

social and community supports

access to health care

ability to overcome language and literacy barriers
These resources are designed to be used flexibly—you know your community best! Consider these ways to implement the resources:
Copy

the printable pages and leave stacks in the waiting room for kids and parents to complete together or to take home.

Print

articles to give to parents.

E-mail

links for the resources to parents or provide access through your patient portal.

Share

the resources with staff and colleagues.

Show

the videos on a continuous loop in waiting areas.