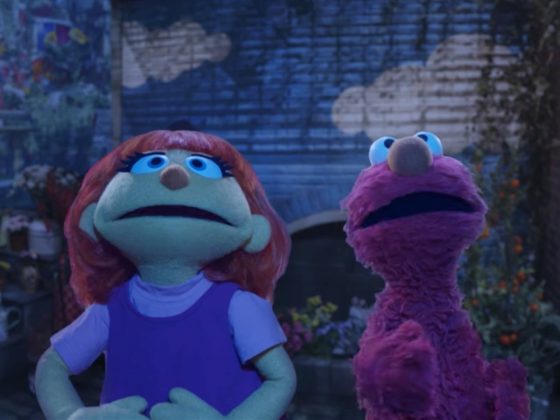 Twinkle, Twinkle
Elmo and Julia stargaze…and appreciate their similarities.
Julia, Elmo's newest friend on Sesame Street, likes to sing. Together with kids, watch Julia and Elmo stargaze as they sing "Twinkle, Twinkle"… and enjoy the magic of a starry night. Then point out that though Elmo and Julia are different in some ways, they both love to sing and stargaze.
Later, go on your own stargazing adventure with your little one. Ask what her favorite song is, and sing it together.