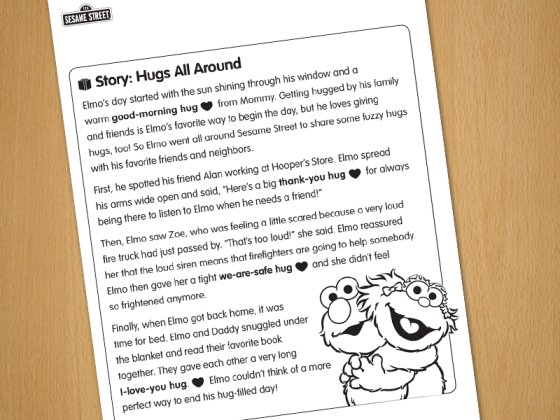 The Benefits of Hugs
Invent different kinds of hugs for each feeling.
Elmo gives so many different kinds of hugs! Reassure kids that a hug can help them feel better when they're feeling scared or sad. Together, invent different types of hugs for the special people in kids' lives. For instance, a "mommy" hug may be very long and end with a kiss on the cheek; a "grandpa" hug may involve a gentle pat on the back; and an "auntie" hug might be two very gentle squeezes.
Kids can even hug themselves by wrapping their arms around themselves and rocking back and forth.