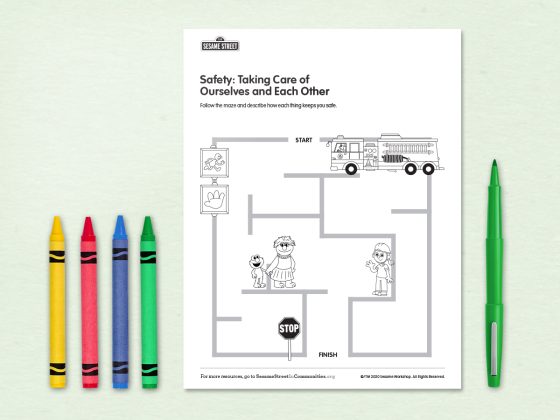 Staying Safe
A printable page about the ways in which communities stay safe.
Print this page and help children complete it, or just look at it together on-screen. Talk about each picture and how it helps us stay safe. How many other things can you think of that keep us safe? You might mention:
Avoid spreading germs: coughing into our elbows, wearing masks, washing hands, and keeping a safe distance from others
Car safety: seat belts, speed limits
Outdoor safety: sunscreen, bug spray, clothes that protect you from sun or cold, following playground rules
You can also watch this video about safety and looking out for each other.